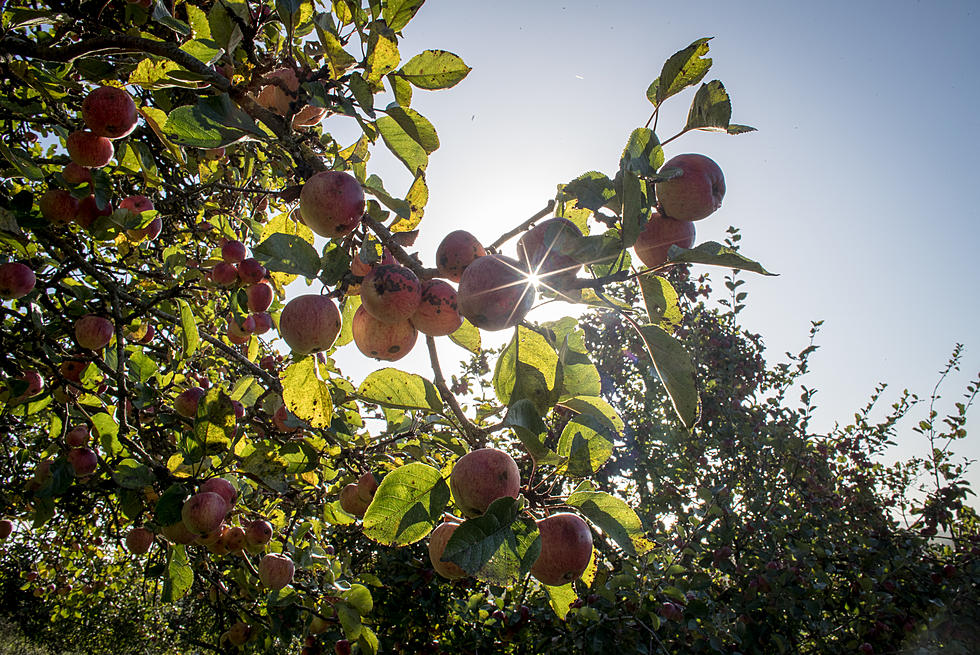 9 Places Where People Love To Pick Apples In WNY
Matt Cardy
It's that time of year again!  Apple picking time!  We always hear so much about New York State apples.  But where can you go to get that fall experience that you're looking for?
We've got so many places to go to get apples here in Western New York.  While picking apples isn't everyone's thing, for some, it's something they have to do every fall.  The crisp air…the smell of the trees…and the delicious apples make it all worth it in the end.
You can do a lot with apples…from pies and cider, to covering them with caramel or dipping them.  They're perfect in the fall.
I asked you…where is your favorite place to go pick apples in Western New York…
You responded.  You gave suggestions on places from the south towns to the north towns and almost all the way out to Rochester and beyond.
So whether you want to make a full day of it and take a road trip to see the trees and pick some apples, or if you're looking for somewhere in your own backyard, we've got a place for you here.
My favorite place made your list of suggestions too.  We've been going to Stone Hill Orchard on Shirley Road in North Collins for years now.  We've always loved their apples, and even cooler was the fact that the trees are all small enough that the kids could help too.  They're low to the ground so they could pick their own.  They have a ton of variety.  My daughter is a fan of the more tart varieties like empire, while my wife and I love the sweeter gala apples.
Whatever you're looking for, you should be able to find them here.  I would encourage you to call the orchard before you make the trip there just in case they aren't picking the variety that you like.
9 Places To Pick Apples In WNY
Outdoor Family Game Night Ideas
10 Things Parents Need To Do in Front of Their Kids
A lot of parenting advice tells us what our kids should be doing. But what about parents? Here are 10 things you should let your kids see you doing.
23 Playgrounds You Have To Visit in Buffalo and Beyond