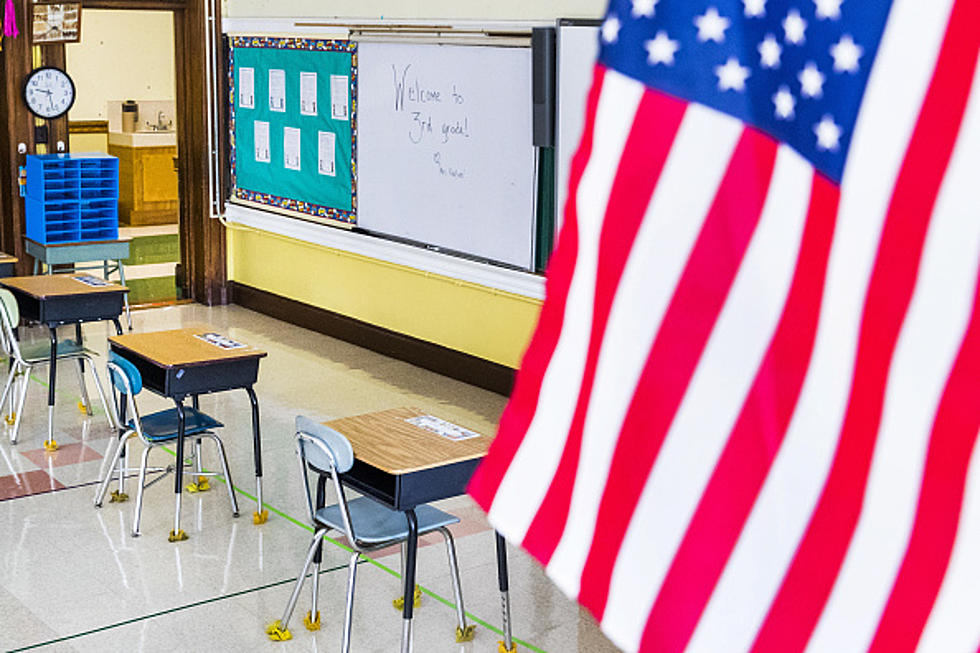 All Classrooms Getting Air Filters in Western New York
Bloomberg via Getty Images
There has been money approved and set aside for an upgrade to classrooms in Erie County. According to reports, there will be new air filtration at schools in the county soon.
This is great news and probably long overdue. If you think about the amount of germs that circulate in a classroom, having air filtration makes sense. I wouldn't say that we have all become germaphobes. But we have all become more germ aware since the beginning of the COVID-19 pandemic in March of 2020. The mask issue has been huge, especially in schools. It sure was good to see the mask mandates come out of schools. At least for now. Perhaps the new air filtration system will help to keep the masks off?
It seems there has been a recent uptick in COVID cases here in Erie County. But we are also getting ready for the allergy season to really kick in to full gear. People may be experiencing symptoms that could be related to both. It will be interesting to see what happens and if any restrictions will be put back in to place.
NSYNC's Limited Edition Lifestyle Collection
See all the new items in NSYNC's new lifestyle collection, below.
Underrated Nicolas Cage Movies
Inside the $30 Million House From 'Basic Instinct' & More
Take a look inside the $30 million house where Big Little Lies, Basic Instinct and The Parent Trap were filmed.