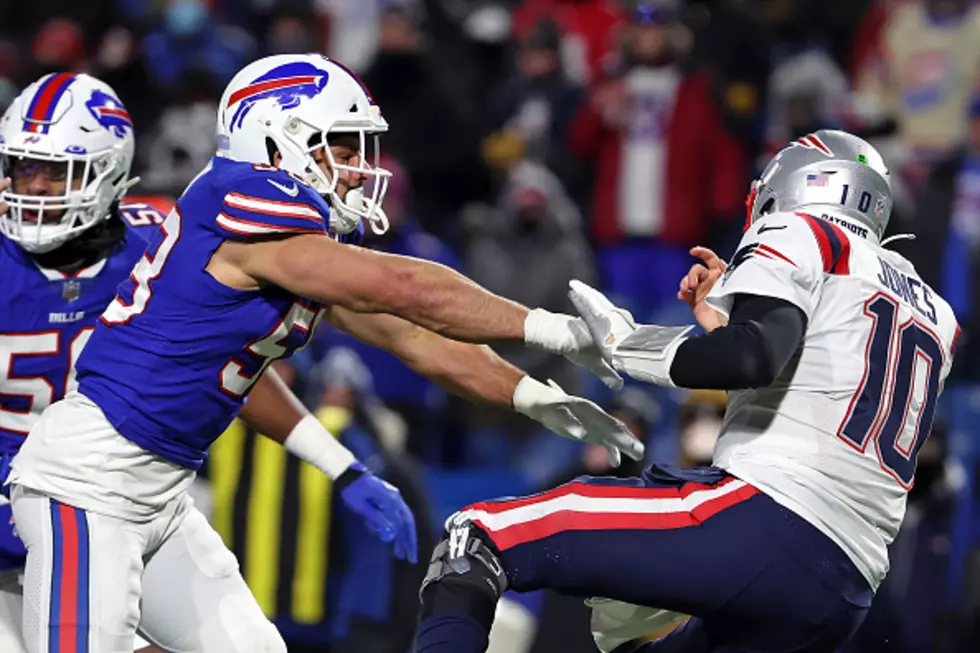 Patriots Players Are Already "Alarmed" With Staff in New England?
Getty Images
For 19 years, the New England Patriots dominated the AFC East division. It was always about playing for second place and a Wild Card berth in the playoffs for Bills fans.
I first started watching every Buffalo Bills game as a kid, which was around the 2000 season...so, I got all of the bad and none of the glory years of the '90s.
Things have turned around, dramatically.
The Bills have won the AFC East the last two seasons and have made the playoffs the last three seasons (four of the past five years). This after a 17-year playoff drought.
The Patriots had a bad season in 2020, but were able to rebound for 10 wins and an AFC Wild Card berth in 2021, led by rookie quarterback, Mac Jones.
New England was blown out by Buffalo in January in that wild card game, and lost longtime offensive coordinator, Josh McDaniels to the Las Vegas Raiders. McDaniels was named the new head coach of the Raiders this past winter.
The Patriots do not have an offensive coordinator for 2022. Instead, the team is running a committee to run the offense, led by the likes of former New York Giants head coach Joe Judge and former Detroit Lions head coach, Matt Patricia. Among others.
That strategy appears to have some players "alarmed" according to Greg A. Bernard of the Boston Sports Journal.
Bernard said he's heard from people that some players are "alarmed" with how things are going during the spring with the Patriots.
Many analysts and fans thought the Patriots had a bad off-season. They lost top cornerback J.C. Jackson to free agency and had a rather interesting draft. They drafted guard Cole Strange of Chattanooga in the first round, when many had him pegged for round three.
The took Baylor wide receiver Tyquan Thornton in round two, ahead of the likes of Skyy Moore, George Pickens and Alec Pierce. Thornton ran the fastest 40 time of any WR at the combine.
The Miami Dolphins are a trendy pick to overtake the Patriots this season and the New York Jets had three first round draft picks in 2022.
The concern on New England is real and we will see if Bill Belichick can work magic to get them into the postseason, despite what many consider a roster that is not as talented as Buffalo and Miami.
Predicting How Many Wins For The Buffalo Bills
The Buffalo Bills schedule has been officially released and how is the perfect time to predict how well the team will do this upcoming season.
TACKLE THESE: Check Out the Best Uniforms In Each NFL Team's History
CHECK IT OUT: 100 sports records and the stories behind them