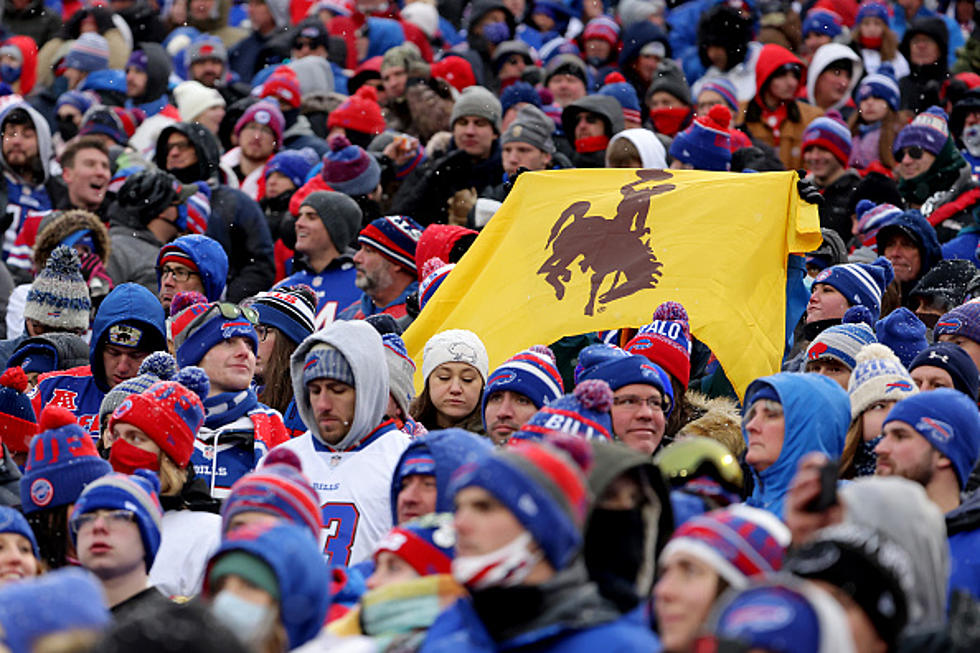 Atlanta Reporter Shows Big Love For The Bills Mafia
Getty Images
It's hard not to get caught up in the hype of the success of the Buffalo Bills. It is part of the fabric of Buffalo and Western New York to cheer for the Bills! Being passionate about the Buffalo Bills is something we are known for here in Western New York and it is clear to those who visit the area.
The Buffalo Bills will play the New York Jets this coming Sunday at home in Highmark Stadium. The game has been flexed by the NFL and will now take place at 4:25 instead of the 1:00 kickoff that was previously scheduled. The division is on the line for the Buffalo Bills!
The excitement surrounding the Buffalo Bills is big here in the Queen City and for good reason. Josh Allen has been setting records this season with passing and rushing touchdowns and the Bills have been able to overcome some obstacles and tough losses along the way. Now that they have momentum and are headed for the playoffs, the Bills Mafia have so much to cheer about and Bills fever seem to be spreading nationwide.
Bills playoff Gear For Sale
The Bills are in the playoffs and now you can buy playoff gear.