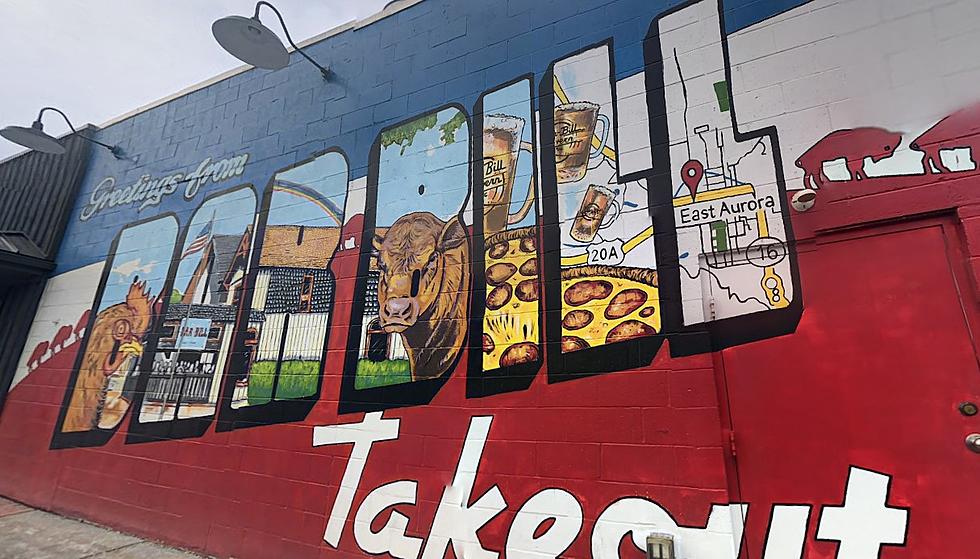 Bar Bill To Open Location In Rochester, New York
Credit - Google Maps
When it comes to wings in Buffalo, most of those who don't live here only know about the big two when it comes to wings...Duffs and Anchor Bar.  But for those of us that live here, we know that there are other spots to get the best wings.
Now, one of the spots for the best wings, Bar-Bill, is planning on opening a new location just down the 90 in Rochester.
After a town board meeting in Penfield earlier this week, Bar-Bill received approval for its special use permit.  They plan to open their first Rochester location at 1129 Empire Boulevard, in a location that used to house a McGreggor's.  We had a Mcgregorr's here in Buffalo at one point on Maple Road, but that also closed its doors.
The next step is for Bar-Bill's owners to go before the Penfield town board again, to have signage for the new location approved.
Bar-Bill operates three locations here in the buffalo.  The original is at 185 Main Street in East Aurora.  Another is located at 8326 Main Street in Clarence. And a third take-out only location at 191 Main Street in East Aurora.
Bar-Bill is consistently mentioned in the conversation about the best wings in Buffalo.  It has a 5-star review on trip advisor.  BonAppetit.com, Step out Buffalo, Buffalo Eats, BigSevenTravel.com, yelp!, and Foursquare all have Bar-Bill in their top tier of Buffalo wing joints.
Now, only time will tell if Bar-Bill will be successful in Rochester, or if it will suffer the same fate as Duffs and Anchor Bar, and eventually close its doors as they did after failed attempts in the Flower City.
Most Expensive Wings in WNY
Drink At 9 Of The Old Amazing Bars In Buffalo
Dive Bars of Buffalo