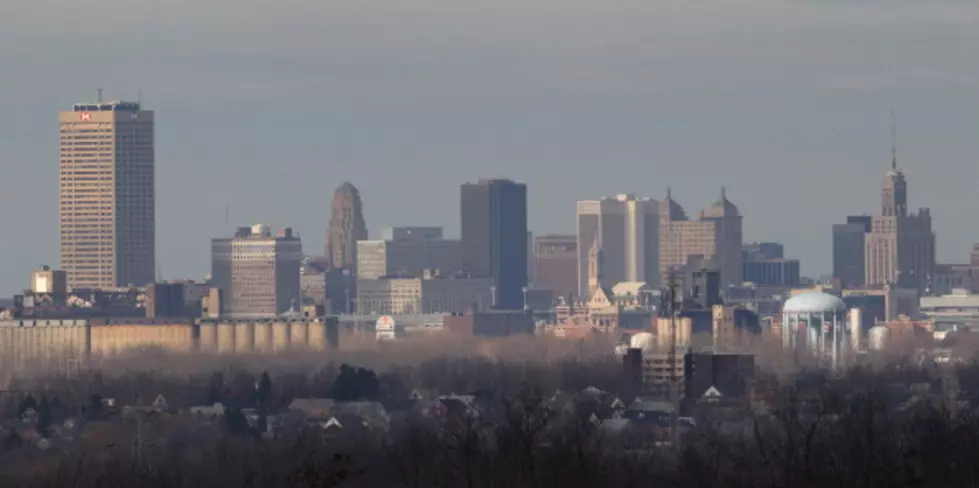 Top Places To Live List Includes Buffalo, New York
Getty Images
It looks like wings, a winning football team, and lots of local arts have helped Buffalo become a great place to live.
Feel Good Mornings With Dave Fields Mon-Fri 6am-10am
US News and World Report recently released their list of the 150 best places to live in America in 2022. There were several factors that combined to get the final ranking and Buffalo made the Top 75 coming in at #70 on the list.
According to the report, Buffalo got high marks for value and quality of life. Buffalo got low scores in the Job market and net migration, which means there are more people leaving Western New York than moving in.
Buffalo was ranked the 3rd best place to live in New York State coming in behind Albany and Syracuse and ahead of Rochester and New York City.
Buffalo was also ranked the #126 best place to retire and #17 cheapest place to live.
Overall Buffalo got an overall score of 6.6 out of 10 which puts it way behind the Top 10 on the list.
If you ask me, this list is way off when it comes to living here in Western New York. We have seen an amazing transformation in Downtown as well as in the suburbs. Lots of local businesses have popped up, Canalside has become a must-visit destination and f course summers along the lake can't be matched.
Even during Winter, spending time on the slopes skiing or snowboarding is amazing. There is so much to do all four seasons and I think Buffalo should be much higher on the list, if not the #1 spot in New York State. Really...who even goes to Albany?
Here is a look at the Top 10 places to live in 2022 according to US News and World Report.
10 Best Places to Live in the U.S
Check out the best places to live in the US according to US News and World Report.
"
The Top 9 Beaches In Buffalo According To Yelp!
Summer is here in Western New York. Check out the area's best beaches according to Yelp!
5 places Every Western New Yorker Learned How To Drive
At the age of 16, every person in New York gets a chance to experience the joy of freedom by getting their learner's permit. But before you can get your license you have to practice driving. Here are 5 places that every Western New Yorker learned how to drive.