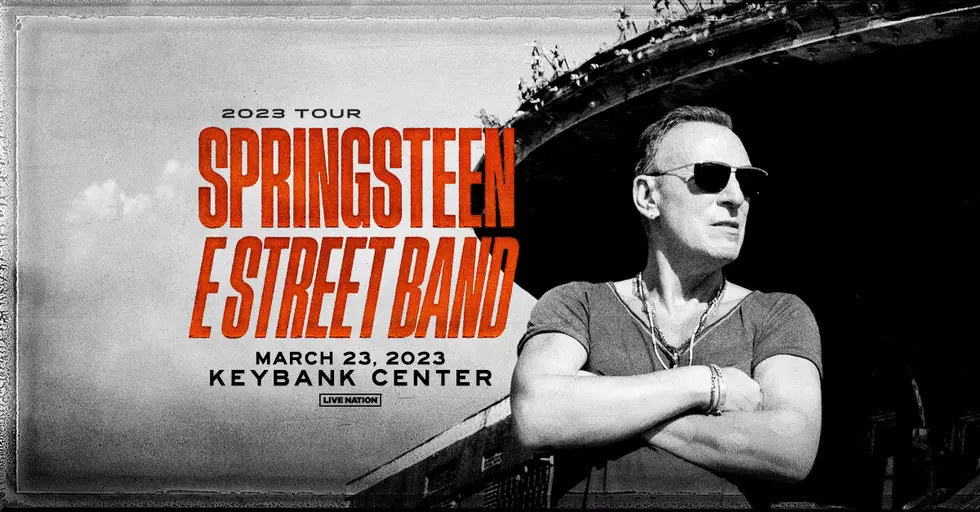 Bruce Springsteen Announces Tour Stop in Buffalo, New York
Credit - LiveNation
For the first time since 2016, Bruce Springsteen is getting the band back together, and they will be making a stop in Buffalo as part of their 31-city tour in 2023.
The tour will kick off in February of next year in Tampa, Florida, and continue through to April when they will wrap things up in The Boss' home state of New Jersey.
The Boss had this to say about the upcoming jaunt via Louder Sound:
After six years, I'm looking forward to seeing our great and loyal fans next year...And I'm looking forward to once again sharing the stage with the legendary E Street Band. See you out there, next year – and beyond.
The tour will be making a stop in Western New York, on Thursday, March 23rd of 2023 at the KeyBank Center in Buffalo.  Springsteen hasn't played in Buffalo since February of 2016 when he also made a stop down The 90 in Rochester at the Blue Cross Arena at the War Memorial, his 7th performance at that venue.
Tickets for the shows in 2016 sold out in just forty minutes!
So, you better act quickly this time around.  Here's what you need to know.  Because of anticipated high demand, tickets for the entire 31-city run will be using Ticketmaster's Verified Fan platform.  You can register from now through this coming Sunday (July 17th) by CLICKING HERE for your shot to buy tickets.
Everyone who registers will be eligible to receive an access code for the verified sale, but registering doesn't guarantee you will get a code, let alone be able to buy tickets.
Good luck!
Bruce Springsteen
The Ranking of Great Buffalo Shows Played by Rn'R Hall of Famers
Famous Musicians You Didn't Know were from New York State