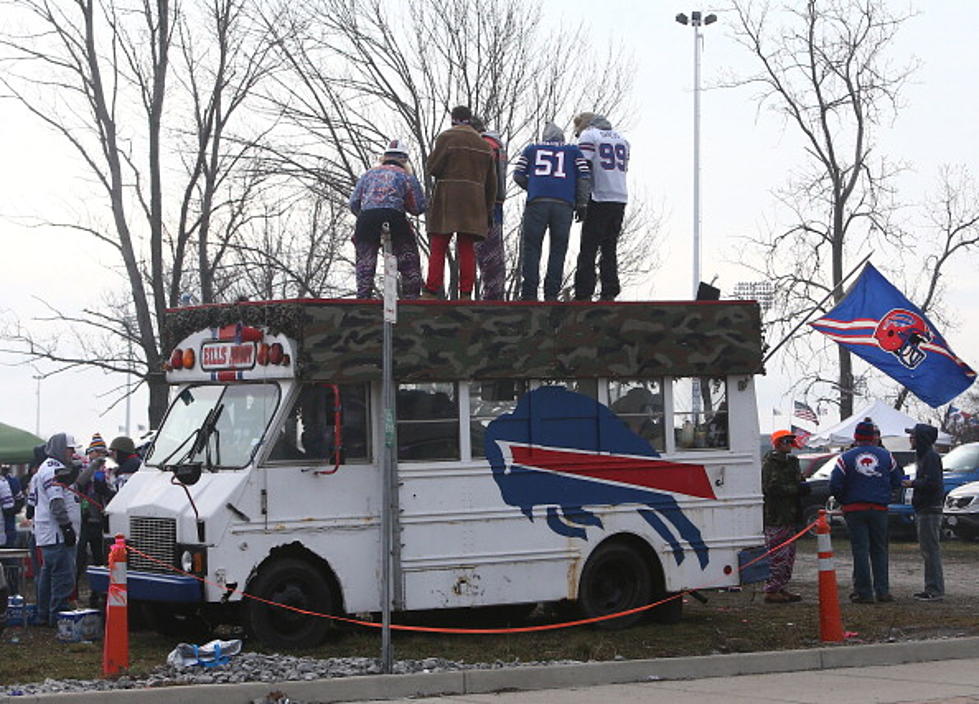 Everything You Need To Know About Parking At Buffalo Bills Game
Getty Images
The Buffalo Bills are set to play their home opener against the Las Vegas Raiders at Highmark Stadium and this season one of the biggest issues will be parking.
Feel Good Mornings With Dave Fields Mon-Fri 6am-10am
The reason parking will be insane is that the construction of the new stadium is currently underway across the current stadium and that means a lot of the old parking area is not available. That means less space for the same amount of people.

WHERE CAN I PARK FOR BILLS GAMES?
According to the Buffalo Bills' website, you may park in the team-owned lots 3 and 4. There are some changes with these lots. The southernmost portion of Lot 4 will be closed. Elsewhere Lot 4 will be open for parking to permit holders and those paying via credit card. Lot 3 has been moved near the corner of Abbott Road and Big Tree Road.
There will be no RV parking on team-owned lots.
Of course, many of the private lots around the stadium are still open for parking.
WHERE CAN I PARK MY RV FOR BILLS GAMES?
As mentioned above, there will be no RV parking on stadium-owned lots. You can park your RV at the "We Are Buffalo" tailgate at Wings Meeting Place. Get info HERE.
WHEN DO PARKING LOTS OPEN?
Team-owned parking lots open 4 hours before kickoff. Private lots have their own operating hours. You need to check with them to make sure they will be up and running when you arrive.
HOW MUCH DOES IT COST TO PARK AT A BILLS GAME?
This is how much it will cost to park at a team-owned lot.
$40 Car
$150 Non-Tailgating Bus
$150 Limo (capacity of 11 persons or fewer)
$350 Tailgating Bus
Private lots charge anywhere between $20-$75 per car.
For more Buffalo Bills parking information click HERE.
Bills Jets Week 1
The Buffalo Bills lost to the Jets in Week 1
Buffalo Bills Themed Beers For Your Tailgate
These are brews you will want for your next Bills tailgate.
Bills Mafia's Wishlist For The New Buffalo Stadium
The Bills are building a new stadium and here is a wishlist from Bills Mafia.