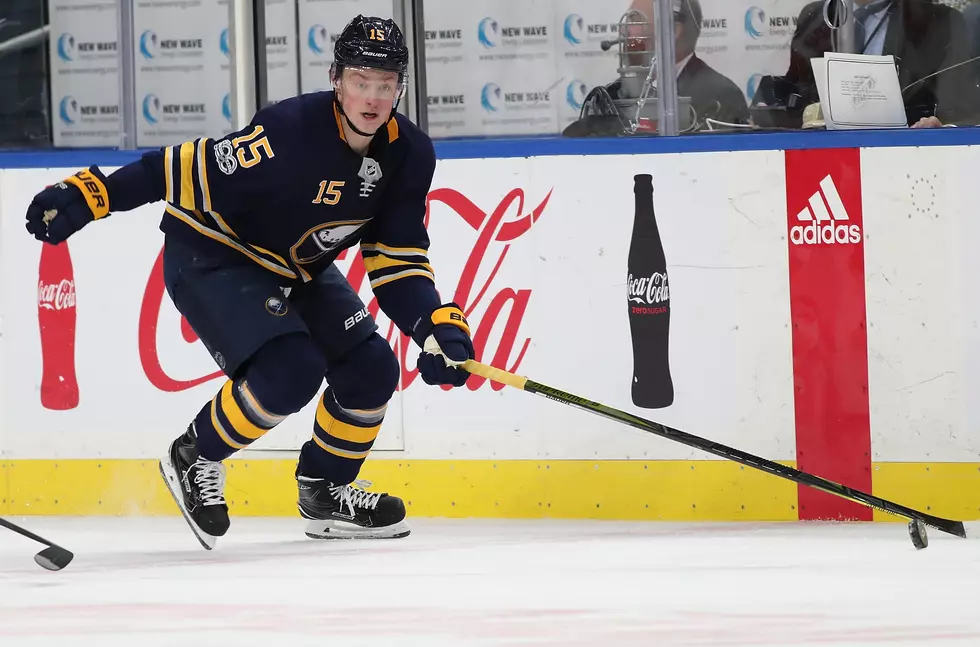 Buffalo Sabres Hold On To Beat Philadelphia
Jack Eichel scored twice into an empty net to clinch Buffalo's win over Philadelphia (Getty Images)
Finally, the Buffalo Sabres had something to show for their hard work.  Robin Lehner turned in another great game at home stopping 33 shots and the players the Sabres depend on to score, did.
Ryan O'Reilly, Evander Kane and a pair of goals by Jack Eichel led the Sabres to a 4-2 win over the Philadelphia Flyers on Friday night.  O'Reilly broke a scoreless tie in the third period when he scored from an impossible angle, a shot that snuck thru the pads of Brian Elliott.  Then Kane scored off a deflection on a shot by Josh Gorges.
From there the Sabres held on while the Flyers came within a goal of tying the score when they pulled the goaltender but each time Jack Eichel twice scored into an empty net.
Give the Sabres credit for sticking to a good defensive game plan.  It paid off for them as they continued to fire shots at the Flyers net until they finally broke thru while taking care of business in their own end.
The Sabres play their final game before the Christmas break when they play the Carolina Hurricanes on Saturday night.  Then the Sabres are on the road for seven straight games while the World Junior Championships are being played in Buffalo.  The Sabres next game at KeyBank Center is January 9th against Winnipeg.