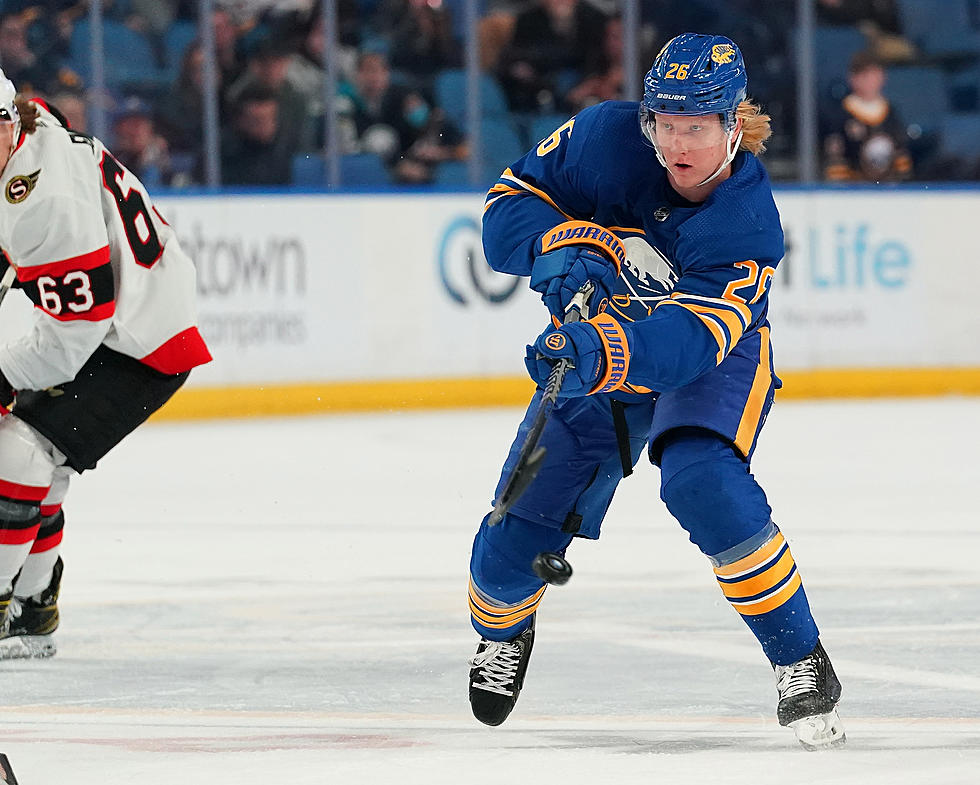 This Hasn't Been Done By A Buffalo Sabre Defenseman Since 1995
Getty Images
This season has been a fun one to watch the Buffalo Sabres and it is amazing to see what the team and players are doing.
In fact, one Buffalo Sabres defenseman has done something that hasn't been done since 1995.
Rasmus Dahlin has become the first Buffalo Sabre defenseman to score over 50 points in a season since Garry Galley scored 54 points during the 1995-96 season.
The former number 1 overall pick in the 2018 NFL draft has collected 157 total points in his career. Dahlin has scored 29 career goals and registered 128 career assists.
The Buffalo Sabres have been an exciting team to watch this season even though they set a new NHL record for most consecutive seasons without making the playoffs at 11 years. They are full of young prospects and show glimpses of a playoff team and Sabres fans should be excited about what the future holds.
The Sabres have four regular-season games remaining this season. Next up for the Sabres is a road game against New Jersey on Thursday and they will end the year on Friday, April 29th as they play host to the Chicago Blackhawks at KeyBank Center.
You can tickets and game information HERE.
Rasmus Ristolainen Selling Waterfront Buffalo Home
Former Sabres defenseman Rasmus Ristolainen selling Buffalo home.
Buffalo Sabres Goalie Masks
Buffalo Sabres Captains Since 2000