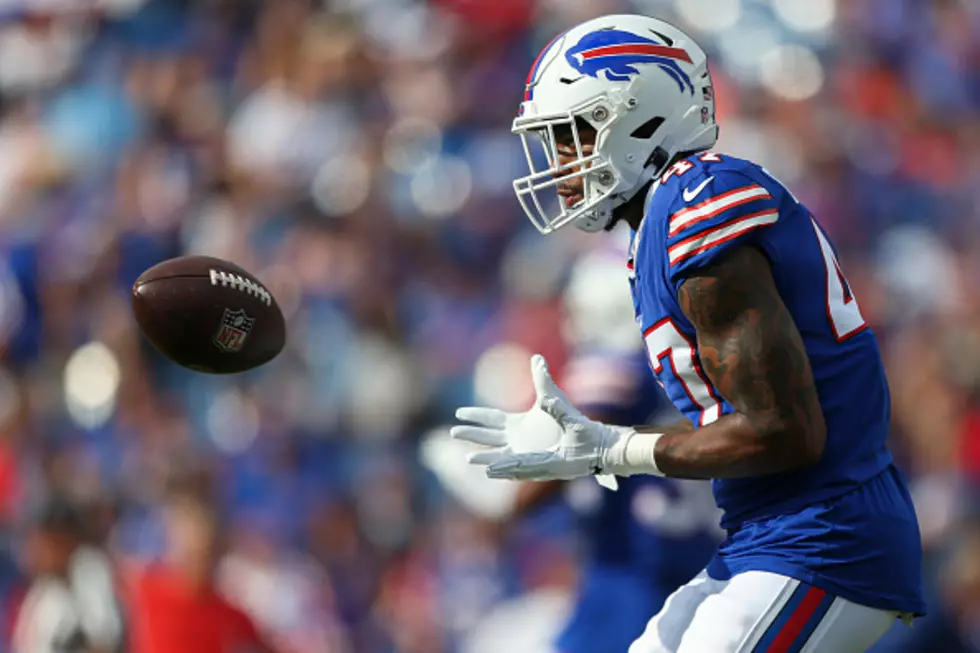 The Buffalo Bills May Have Found a Diamond in The Rough at CB
Getty Images
The Buffalo Bills finished practice on Wednesday morning, which means they only have one practice left at St. John Fisher University in Rochester.
After Thursday, the team will move back to One Bills Drive in Orchard Park and prepare for their first preseason game, which will be played at Highmark Stadium against the Indianapolis Colts this Saturday. Kickoff will be at 4 pm.
Bills fans shouldn't expect many of the starters to play, but we still need to hear from head coach Sean McDermott how much (if any) the starters will play, including Josh Allen and Stefon Diggs.
While starters won't see too much of the field on Saturday, you can expect plenty of the rookies; both draft picks and undrafted free agents.
Rookie running back James Cook is the most anticipated player on offense that fans want to see in game action, while cornerback Kaiir Elam gets that distinction for the defense.
However, the talk of camp has been another cornerback who was drafted five rounds after Elam.
The Bills drafted CB Christian Benford in the 6th round of the 2022 NFL Draft out of Villanova.
Villanova is an FCS school (formerly called Division II) and did not see the quality of opponents as FBS (D1) schools did; so many may have expected Benford to have a huge learning curve when getting to Bills camp.
Not only has the 6th round rookie held his own, he has been the talk of camp for rookies.
Benford was listed fourth on the Bills outside cornerback depth chart (behind White, Jackson and Elam) and even got first team reps at practice this week.
Defensive coordinator Leslie Frazier was asked about Benford before Wednesday's practice and said they did not think the NFL game would be too big for him. This from WGR radio's Sal Capaccio.
Benford, Elam, and Ja'Marcus Ingram stayed over 30 minutes after practice ended on Wednesday to work on more drills and technique.
McDermott, Frazier and GM Brandon Beane have garnered a terrific track record at drafting cornerbacks with the Bills since 2017.
Tre'Davious White (before Beane arrived)
Taron Johnson
Siran Neal
Levi Wallace (UDFA; signed with the Steelers in 2022)
Dane Jackson
Other than White, all of those players were drafted from the 4th round and beyond. Benford could be the next to join those "hidden gems" that the Bills staff has found in the draft.
Bills Lover's Dream House For Sale & It's Not Even In Buffalo
TACKLE THESE: Check Out the Best Uniforms In Each NFL Team's History
KEEP READING: Here are 50 of the most famous sports goofs