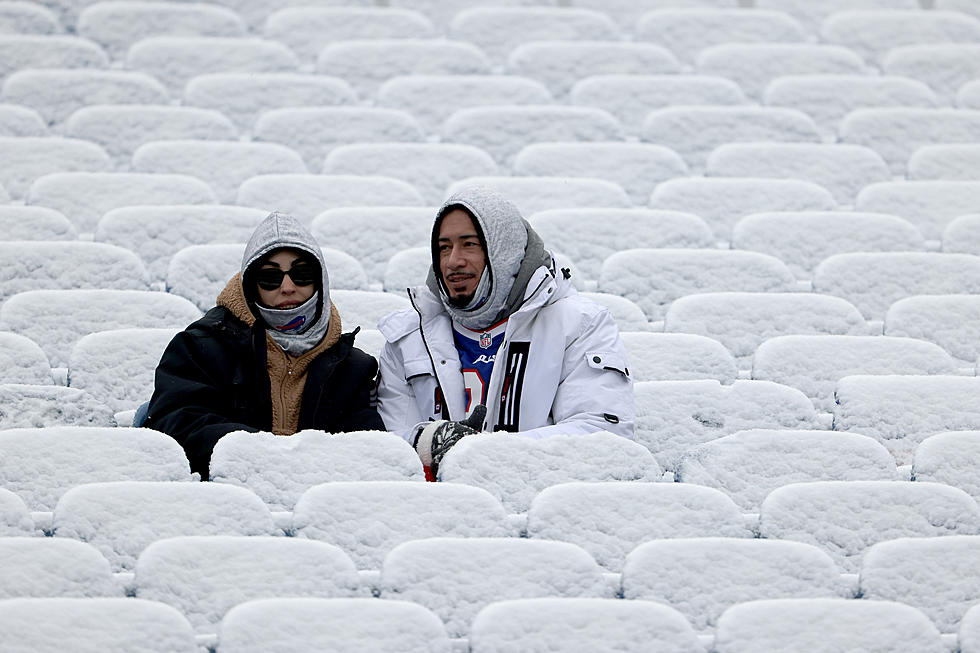 Summer Snow Expected All Across New York
Getty Images
Get ready for whiteout conditions all across New York as we are bracing for summer snow.
The good news is that you won't have to break out the winter clothes or the snowblower to take care of this "snow", this only looks like snow.
The "Summer Snow" is really the seeds of cottonwood trees and when they start coming down like they are now, it looks like a blizzard has hit the area.
Feel Good Mornings With Dave Fields Mon-Fri 6am-10am
I was driving around my neighborhood when I noticed that my neighbor's lawn looked like it was covered in snow.
I took these pictures of his yard in Hamburg, New York and it looks like he got a dusting of snow in June, but in fact, it is just cottonwood seeds from all the neighborhood trees.
You can expect to see this "Summer Snow" for the next 3 to 4 weeks. According to the USDA Forest Service's website on trees, the seeds are released for 4-6 weeks.
Eastern cottonwood is a prolific seeder and produces large seed crops annually. Seed dispersal occurs approximately 1-2 months after flowering in the northern part of its range and continues for well over a month.
The reason it looks like a snowstorm has hit parts of New York is that a single cottonwood tree can a single release more than 25 million seeds. So if you have 10-50 trees in your neighborhood, that is a lot of seeds being sent all over town.
Treehouse In New York
Look Around New York's Secluded and Romantic Willow Treehouse
The
Willow Treehouse
has received a 4.95-star rating from guests and over 523 reviews from people who all rave about their experience staying there. And the best part? This woodland paradise
Airbnb getaway
is only about two hours from Binghamton.
Oak Trees In Hamburg