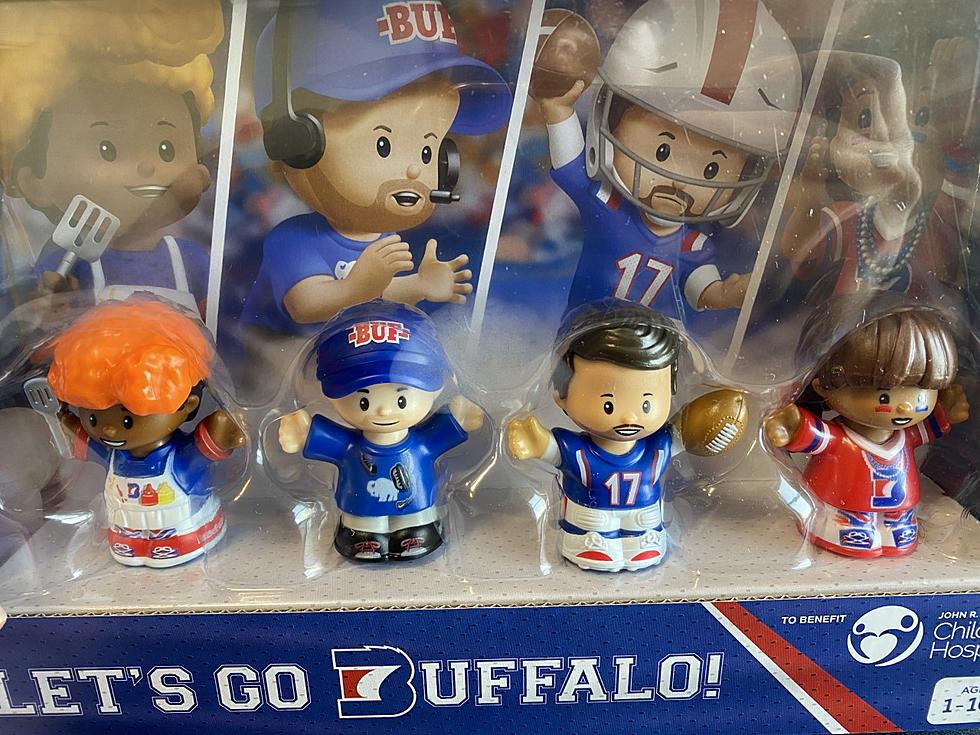 Don't Panic! More Limited Edition Little People Are On The Way
(Brett Alan)
Most people imagined that they would go fast...but I don't think anyone thought they would go THIS fast.  But there's no need to go to eBay to get some.
Last friday, Fisher-Price announced that they were releasing a limited edition set of "Little People" toys that celebrated the Buffalo Bills.  It was called the "Let's Go Buffalo" Little People pack.  It included 4 figurines with the likeness of Josh Allen, Coach McDermott, and two members of the Bills Mafia.  One of them even had a chicken wing hat on!
The pack was priced at $19.99 for all four figures and a portion of the proceeds went to support O'Shei Children's Hospital here in Buffalo. They went on sale exclusively at Wegman's stores on Friday morning and by Friday afternoon, they were pretty much sold out all across Western New York.
Most of the stores had a 1 pack per transaction limit on them, however, some people claim that stores that they went to didn't enforce any limits at all.
Here's the good news...if you were trying to get a set of these for someone who will really appreciate it, and don't want to pay a ridiculous price on a secondary market for it, you still might have a chance to do that...
It looks like there are more on the way!  Sadly there's no word on when they're going to be back on shelves, but you can bet that these will be a highly sought-out item.  So when they do come out, you're going to want to be on your game.
32 Toys We Regret And Are Glad We Bought Out Kids
10 Things Parents Need To Do in Front of Their Kids
A lot of parenting advice tells us what our kids should be doing. But what about parents? Here are 10 things you should let your kids see you doing.
Best Places To Raise Families In WNY