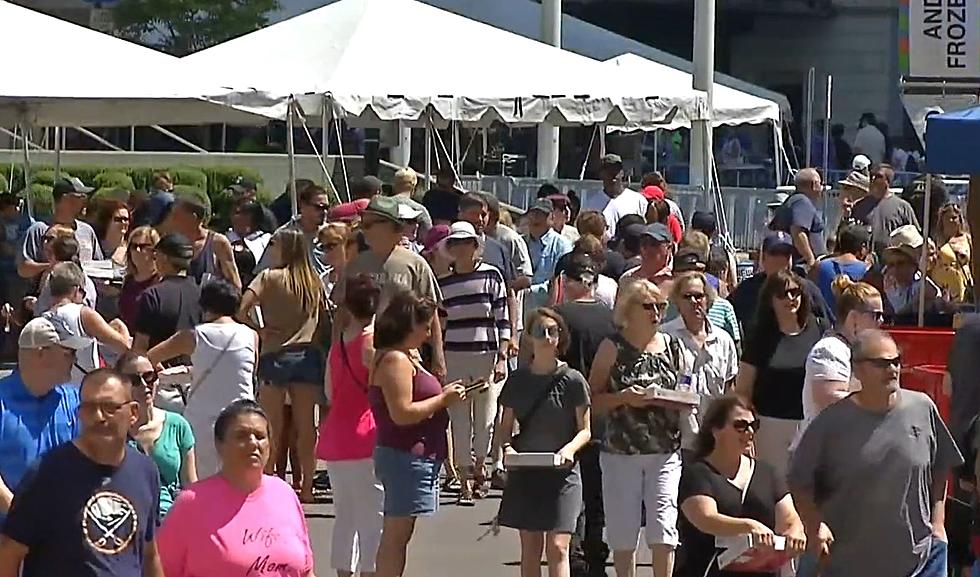 Erie Co. Legislature To Give Small Businesses A Break
Photo Credit: WIVB-TV
A number of businesses missed the traditional fairs and festivals last year, but this year they are returning and lawmakers in Erie County are working to try to give small businesses wanting to participate a break.
A resolution sent to committee last week would eliminate any county fees associated with small businesses applying to have booths at fairs and festivals.
"For something like this, it's really trying to get them back out into the public and make people aware of the fact that restaurants are open," said Don Lorentz, the executive director of the Orchard Park Chamber of Commerce. "That's why I was hoping that this would be something we could do for them."
Lorentz is behind the idea to eliminate the fees that small business owners pay for temporary food permits.
He raised it with the Erie County legislature ahead of the Taste of Orchard Park.
They didn't pass it in last week's session, but officials on both sides of the aisle say they're working to get it done, as festivals make their comebacks around Erie County.
"There are a number of events and temporary food establishments that would like to get up and running. Waiving the fees, when Erie County is quite literally flush with more cash than we've ever had from the American Rescue Plan, waiving small fees for small businesses at a time when small businesses are hurting, not the government, is something we should be doing," Minority leader Joe Lorigo said.
If passed, this would apply to festivals county-wide.
"It's one of those things where some of the smaller restaurants are saying they don't really have that large of a profit margin. They're not serving dinner, they're not doing the drinks and everything else they would do in a restaurant. They would have to do a lot of volume just to make up the $100-$150," said Lorentz, who believes a little break can go a long way.
This would affect county revenue, but legislators agree that this is the time to do it. Legislator John Gilmour said he's hoping to go even farther with it, reducing fees to rent shelters at county parks.
If passed, this provision would apply for the remainder of 2021.
15 Things That Will Convince Anyone You're a Western New York Native
Buffalonians have a way of spotting one another even across great distances, like the time I ran into a couple from Alden while in line for an empanada in Key West. But what about if you're new here? Is there a learning curve to being part of the City of Good Neighbors?
6 Secrets Only People From Buffalo Know
12 Secrets You Know If You're From Buffalo