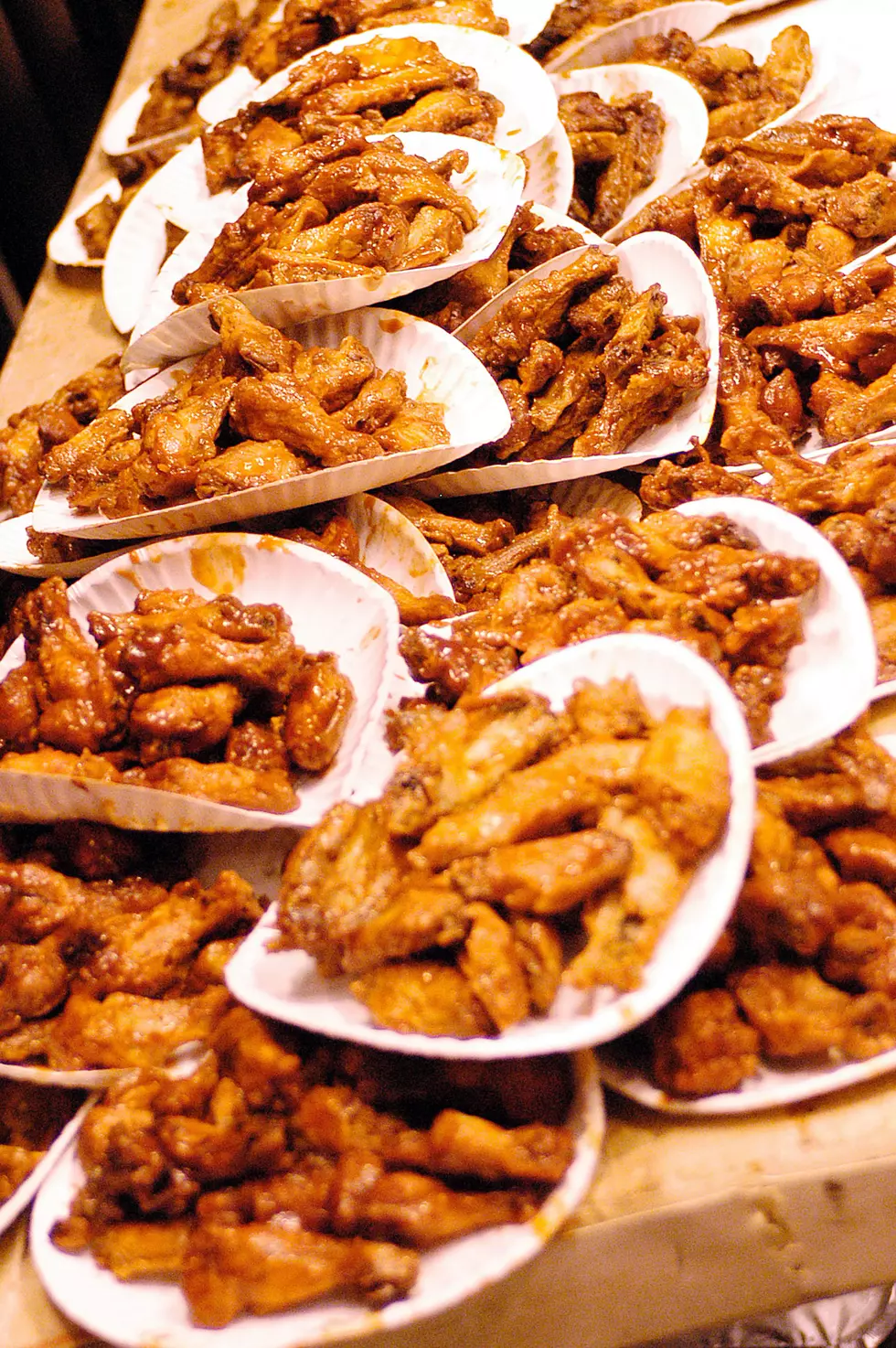 Get Free Wings From This Restaurant In WNY For National Chicken Wing Day
Getty Images
National Chicken Wing Day is tomorrow, Friday, July 29, 2022. One restaurant in Western New York is offering free wings to help celebrate. You do have to make a purchase in order to get the free wings. Buffalo Wild Wings will give you a half dozen boneless or traditional wings if you spend $10. The six free wings will be added to your order. BWW has 21 flavors and seasonings, including salt and vinegar, sweet BBQ, teriyaki, orange chicken, Caribbean jerk, Nashville hot, and Buffalo.
There is only one Buffalo Wild Wings location in WNY:
TONAWANDA, NY
1620 NIAGARA FALLS BLVD., TONAWANDA, NY
716-833-3111
Not everyone in Western New York is a fan of Buffalo Wild Wings. WNYers pitched a fit when Josh Allen was a spokesperson for the international chain restaurant.
So many Buffalonians were upset with Josh Allen's betrayal of authentic Buffalo wings after he posted that picture above of him at Buffalo Wild Wings to his Instagram page! Josh captioned his picture with,
Putting the Buffalo back in Buffalo Wild Wings. There's no better place to hang with your friends than at @BWWings ! #GreatestOfAllTimes #BWWPartner
Understandably, people were mad.  I actually don't think Buffalo Wild Wings is bad, but it is kind of an insult to say that a national wing chain is worthy of a Josh Allen endorsement, but one of our local gems isn't.  We are blessed to have so many great choices when it comes to wings.
6 Must-Try Spots in Buffalo for the Perfect Wings on Game Day
5 Best 'Hidden Gem' Wings in Buffalo
The best best "hidden gem" spots for wings in Western New York.
Most Expensive Wings in WNY