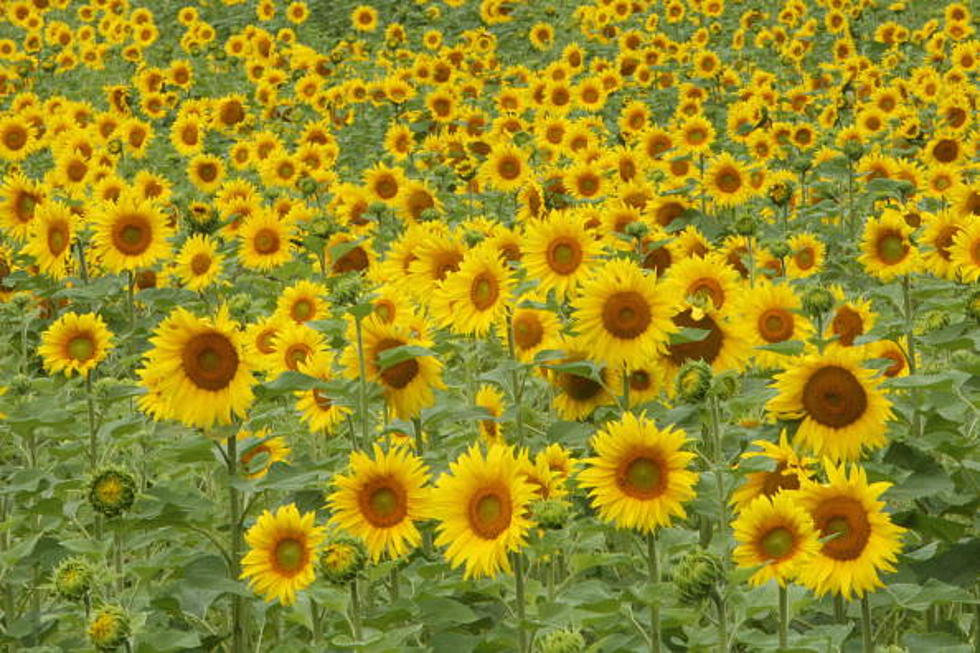 Get Great Sunflower Pics In Eden As "The Hill" Opens Again This Weekend
Getty Images
Sunflower patches are all the rage.  They're super cool to see and let's be honest, incredibly Instagram friendly.  And now there are multiple places to see them in the Southtowns.
For the last couple of years, there has been a field in Sanborn that has been a backdrop to hundreds if not thousands of Instagram photos from people here in Western New York.  They're called Sunflowers of Sanborn and they're there for that reason...for people to take beautiful pictures and enjoy the flowers while they're there.
If you're in the southtowns, that's quite the drive to head all the way up to Niagara county.  It's not bad, if you're going to make a whole day of it.  But now, there are two places that are a little closer for us southtowners.  Both of them are in Eden.
Last weekend Hoelscher's Sunflower Field opened up.  This weekend, as you head out to the Eden Corn Festival look to head back to "The Hill."  It's right at the corner of North Boston Road and East Eden Road in East Eden.  They opened for the first time last year and they're back again!  It's a much shorter drive for those coming from Springville, Hamburg, Orchard Park, and Lakeview.
They've been waiting for the buds to finally pop so that you've got a lot of flowers to take pictures with and they're ready for you starting this weekend!
Turns out, they're a bee apiary as well, so there are hives there on the property along side the sunflowers.
While they will admit, they aren't as big as the Sunflowers of Sanborn (yet), they hope that you will still come to enjoy the flowers.  They encourage people to come out and take pictures and ask that if you do, that you share them with them on their Instagram page.  Also...you are allowed to take cuttings for a small fee to help keep the place going and growing.  Aside from that, all you have to do is show the land respect, and enjoy the sunflowers!
Sunflowers of the Southtowns
15 Photos of Buffalo's Japanese Gardens in Cherry Blossom Season
Best Places To Raise Families In WNY
6 Secrets Only People From Buffalo Know