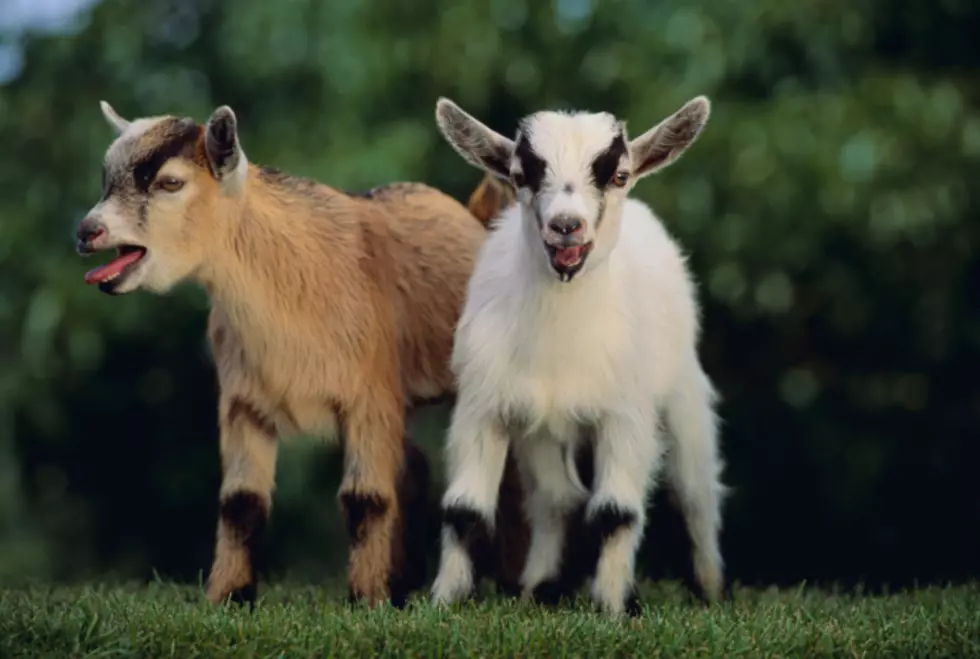 Goat Yoga Is Here What You Need To Do To Sign-Up
Fuse
When the term GOAT gets used it usually is describing someone who is the "Greatest Of All Time" in doing whatever it is they excelled in (See Edward Van Halen). However, there is also a real goat, the animal. Well now if you are into staying fit and healthy AND you want to have a goat climb on you while exercising you my friend need to experience GOAT YOGA.
Yep, GOAT YOGA is a thing and yes, it is now available in Western New York for you to try. What is GOAT YOGA? The easiest explanation is when you, as the participant,  concentrating on your downward dog position will literally have a real-life goat climb on you. The key is how well are you concentrating and balanced because let's face it, no one wants to have a goat fall off them risking injury to all involved.
This Sunday (October 9, 2021) at Canalside there will be two sessions to attend. There will be two sessions and spots are filling up fast. The first session runs from 10 am -10:45 am and the second session will be from 11 am -11:45 am. The sessions will be instructed by Vanessa at Soma Cura and are presented by Highmark Blue Cross Blue Shield.
Well, good luck if this is something you need to check off your "Bucket List". I am sure it will be a blaaaaaaaast.  It will be free to sign-up but spots are said to go fast
CLICK HERE FOR MORE INFO OR TO REGISTER
LOOK: 30 fascinating facts about sleep in the animal kingdom
KEEP READING: See 25 natural ways to boost your immune system