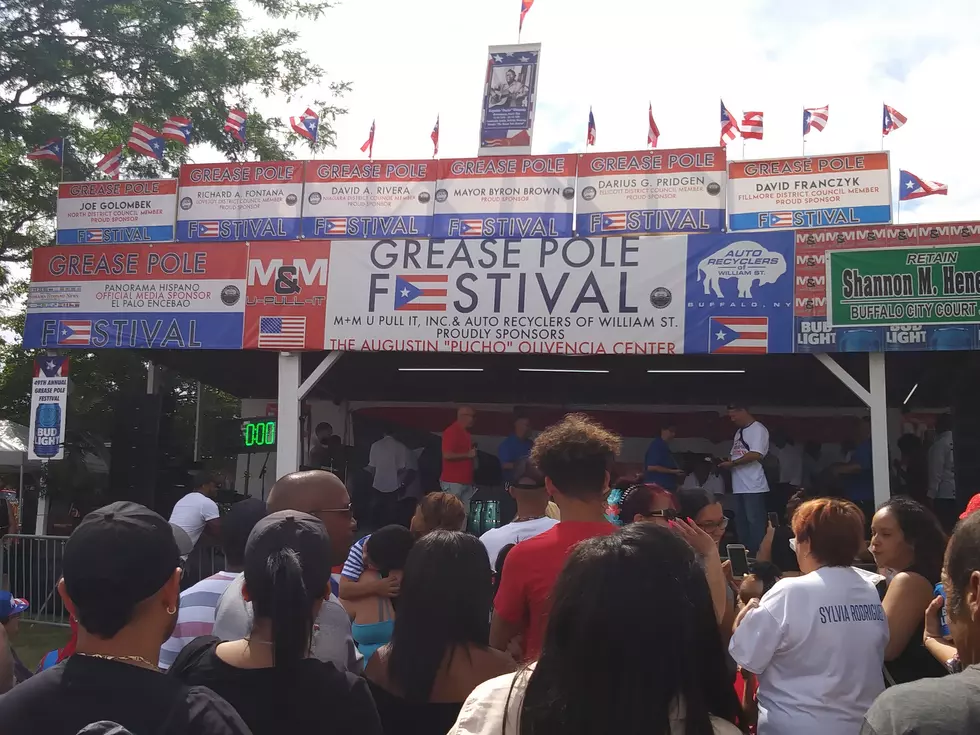 Get Ready For Fun And Culture At Buffalo's 51st Annual Grease Pole Festival
By Yasmin Young - Sponsored by M+M U Pull It
I love the fact that in Buffalo we have so many festivals and events that celebrate the different cultures and heritages that make our city so great. Summer brings out the best of Buffalo! This weekend, the 51st Annual Grease Pole Festival will be taking place. When I moved here, I had no idea what a 'grease pole' was. But you live, you learn and you have a good dang time at the Grease Pole Festival in Buffalo. There is music, food, shopping, performances, bands, comedians, a domino tournament, prizes, and of course, the grease pole team competition. The festival celebrates and highlights Puerto Rican heritage and culture.
If you have never witnessed a team of people greased up, trying to reach the top of a telephone pole, you're missing out. But don't you worry your pretty little head - you can check it all out this weekend.
The 51st Annual Grease Pole Festival
Presented by Rosado Foods
July 15th, 16th, & 17th, 2022
261 Swan Street
Buffalo, New York 14204
The actual grease pole competition will take place on Sunday. Five teams will compete for a prize of $1000. They will attempt to reach the top of the telephone pole that is covered in grease. A festival board member, Donna Medina, told Channel 7,
There's a $1,000 grand prize to the team that can complete the task the fastest, the community is supporting them, we shout words of encouragement from below, it's a test of strength, pride and togetherness.
49th Annual (2018) Grease Pole Festival
Take A Look At The Photos From The Taste Of Buffalo 2022
The 47th Consecutive Juneteenth Festival Of Buffalo
Check Out The Pictures From The Block Party With Juvenile Live