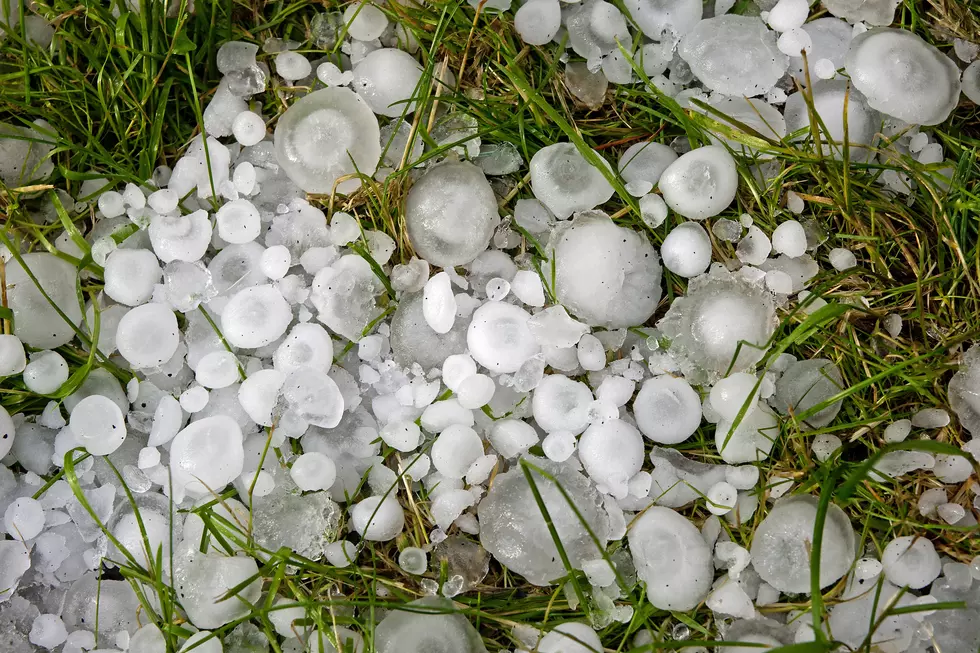 Damaging Hail Possible Today In Western New York
RStelmach
The weather across Western New York will be quite different today than it has been over the last couple of days.
Feel Good Mornings With Dave Fields. Weekday Mornings from 6-10am
A massive cold front is expected to move across the area today and with that will come rain, thunderstorms, and possible hail. In fact, we could see small to medium-size hail that could do some damage to trees, outdoor furniture, and vehicles.
This is just the start of below-average weather for the area. The forecast is calling for a colder than normal June with more rain showers expected than usual during the month as well.
According to Accuweather.com, we will see the temperature drop into the 60s tomorrow and with rain showers expected throughout the day. The cold is expected to continue on the 2nd, 3rd, and 4th. After that, we will have mostly cloudy skies for the following week with highs bouncing between the low 70s and mid to upper 60s.
The good news is that we are expected to be rain-free and dry for the rest of the week, which means temps in the 60s makes for good weather to do some yard work and have outdoor fires and grill with the family.
Usually, in June we have an average temperature in the mid to upper 70s and only 9 days of rain. This year it will be quite different with much of the month at or well below the average high temperature. The good news, there is no snow in the extended forecast. Hey...we will in Buffalo, you never know!
5 "Rules" That Are Broken By Every Western New Yorker
It happens....you don't try to break a rule but you are living life and it is just more convenient to break a simple "rule" than to abide by what society tells us we need to do.
2022's Best Places To Live In Western New York
The latest ranking of the best place to live in Western New York was released and the Top 10 might surprise you
10 Best Places To Raise A Family In New York State
New York State is one of the best places in the country for people to raise a family. From amazing schools to plenty of outdoor spaces New York State offers some of the best towns and cities for parents and children to enjoy their lives.