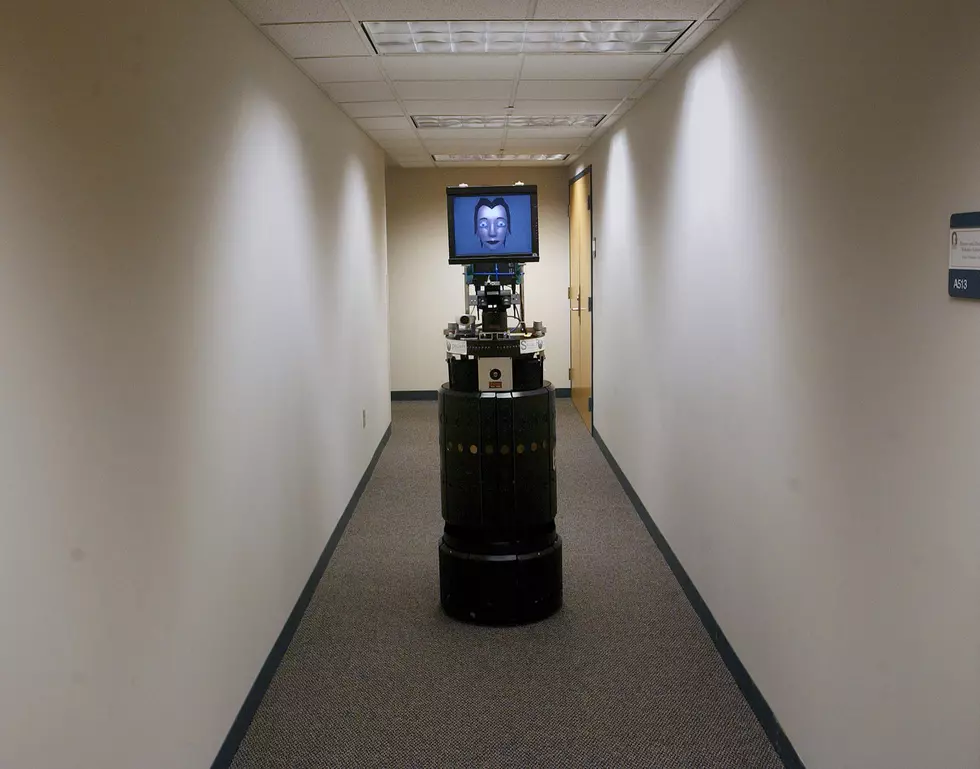 High School Student Virtually Walked The Stage For Graduation
Getty Images
A high school student who was hospitalized was unable to walk the stage at graduation. In her place? A Robot!
We have been talking a lot about how machines are taking over people and their jobs. This is obviously a devastating aspect of technology. We even discussed how in Sweden they are inserting microchips in humans. This is certainly a scary thing.
Here is a feel good story where technology is used in the proper way...
Cynthia Pettway who is a senior at Mobile County Public School in Alabama was hospitalized during her graduation on Monday. Cynthia was devastated at the thought that she wouldn't be able to walk the stage for her graduation. She worked so hard to get to where she is at. Who could blame her?
Because of a partnership between Mobile County Public School System and USA Children's and Women's Hospital, Cynthia was able to virtually "walk" across the stage using a robot fully cloaked in a cap and gown.
Cynthia was able to view what was going on because the Robot had a screen and on that screen was Cynthia in her cap and gown in the hospital waving, and crying.
Cynthia had over 40 family members gathered in a conference room at the hospital to witness this spectacular moment.
Though she wasn't able to be there physically, she was able to watch everything that was going on and be "live" and in the moment. This is something truly spectacular and where technology is really a blessing instead of a curse.