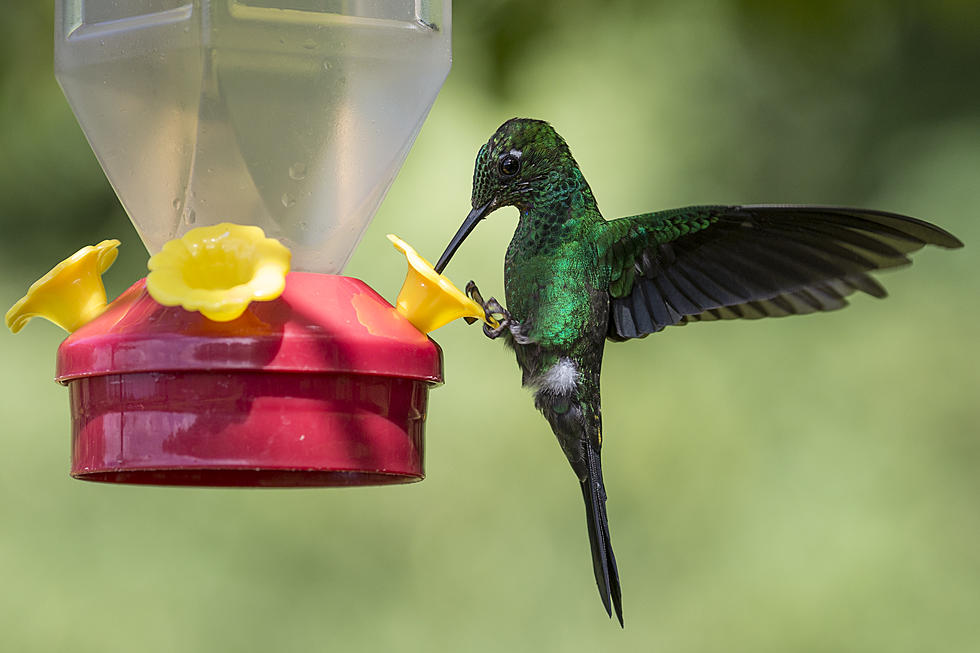 When Are The Hummingbirds Coming Back To New York?
Getty Images
Spring is here in New York and the birds are chirping but there are some birds that are missing right now. Where are the hummingbirds?
Right now, the hummingbirds are in the south and are making their move up north for the Spring and Summer. According to the website hummingbirdcentral.com, the hummingbirds are currently mainly in the South and along the East Coast.
Historically, hummingbirds make their way back to New York by Mother's day and stay in the area until around Labor Day. If you are looking to attach the hummingbirds to your yard, you can start putting out your hummingbird feeders in late April or in early May.
The Ruby-Throated Hummingbird is the most common in the Eastern Part of the United States and the ones you will find across New York State.
They eat nectar and are green and red-colored. Feeders and flower gardens are great ways to attract these birds.  If you want to make your own nectar it is pretty simple.
To make the sugar water mixture, take about one-quarter cup of sugar per cup of water. Table sugar is the best choice for the nectar.  You also want to make sure you change the water before it grows cloudy or discolored and remembers that during hot weather, sugar water ferments rapidly to produce toxic alcohol.
You can learn more about the Ruby-Throated hummingbird HERE.
These Are New York's Cutest Pets [PHOTOS]
We celebrated National Love Your Pet Day this past Sunday and we wanted to show off some of the cutest pets in New York.
Wild And Weird Names Western New Yorkers Call Their Cats
Most people like to get creative when it comes to naming their pets, especially when it comes to cats. Check out these wild and weird names people in Western New York call their cats.
25 Restaurants That Offer Dog-Friendly Patio Dining
It may be August, but the heat is still on in Western New York, and if you are trying to soak up the remaining summer sun with your furry friend, here are 25 restaurants that offer dog-friendly patio dining.