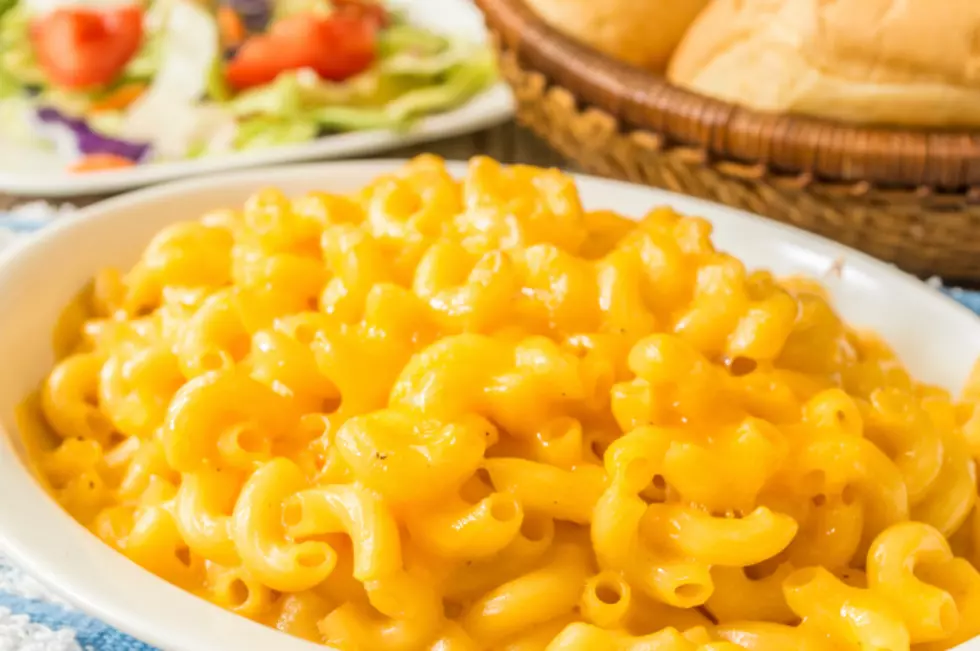 Is Macaroni & Cheese The Breakfast Food Of The Future?
Iamthatiam
As parents, we've all allowed our kids to do things that we're probably not 100% proud of.  Maybe it's watching a show, or eating candy late...but macaroni & cheese for breakfast?
Is this going to become the breakfast of champions?  Macaroni & cheese is now being marketed as a breakfast food.  No kidding.
I mean, they've had Kraft Macaroni & Cheese "Dinner" printed on their packaging for years.  But that is going to change this year as they replace the word "dinner" with the word "breakfast."
According to a study done by Kraft, 56 percent of parents have served their kids Mac & Cheese for breakfast more often during COVID-19 related state lockdowns than in previous months.
So is that because macaroni & cheese is a good choice for breakfast or because we as parents are just so stinking tired and as long as the kids are eating something and it isn't candy then it's fine...
My guess would be the latter.'
Either way, Kraft is finding a way to market it. They've got a contest coming up where people will need to tweet out using the hashtags #KMCforBreakfast and #Sweepstakes to win a limited edition Kraft Macaroni and Cheese Breakfast box.  When you do, you will automatically get a direct message with a link that you can click to see if you've won.  You can also check out this site and follow the instructions on the site to win.
Now, if this just feels like a publicity stunt, I get it.  But they're actually going to do some good with this too.  Kraft Mac & Cheese will donate 10 boxes to Feed the Children for every #KMCforBreakfast on Twitter up to a maximum of 1 million boxes.
So get to tweeting.  But I'd check to see what your kids are eating for breakfast first.
11 of the Unhealthiest Snacks