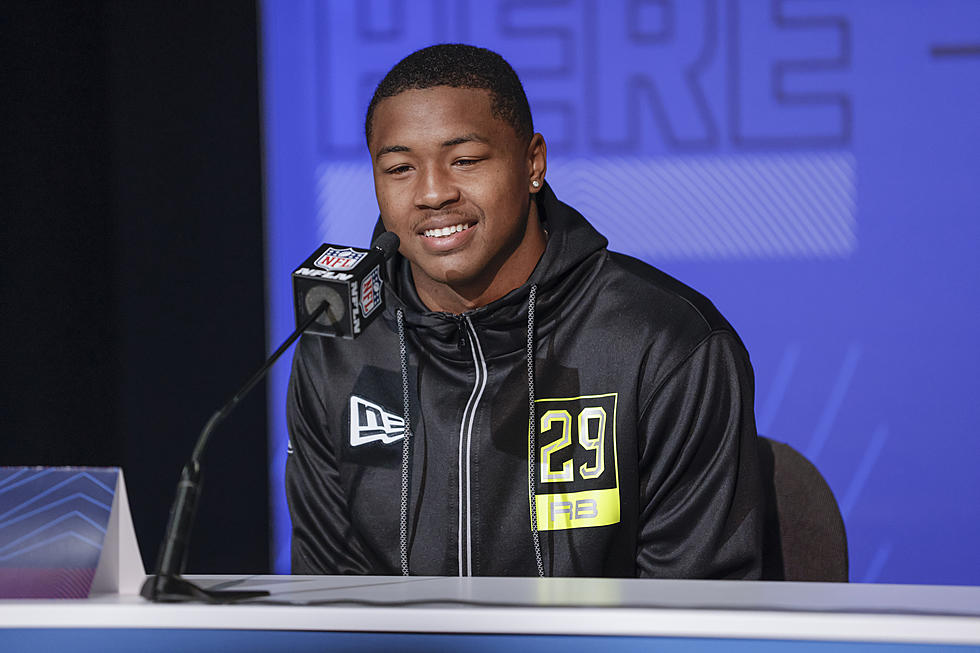 NFL Draft Hopeful Helps People At Buffalo New York Airport
Getty Images
An NFL draftee who was in town for a Top 30 visit with the Buffalo Bills ended up helping some residents at the airport.
According to a Tweet, a person who was at the Buffalo airport when the luggage carousel malfunctioned got some help from a future NFL player.  Running back Isaiah Spiller apparently hopped on the carousel and started helping people get their luggage.
Apparently, this is not out of the norm for Spiller. He chimed in on the Tweet saying that the was the just way he was raised.  
Spiller is on the Buffalo Bills' radar as he is one of the top running backs in this year's NFL draft.
Spiller played for Texas A&M and was named a first-team SEC player of the year in 2020 and a second-team SEC player of the year in 2021. Last season he ran for 1,011 yards and 6 touchdowns. He averaged 5.6 yards per carry.
Most draft experts think that Spiller could be drafted in the late second round or in the third round of this year's NFL draft. He is expected to become an NFL started in two or three years.
The NFL draft is coming up on April 28th in Las Vegas.
See Who Experts Think The Bills Will Draft In April
As we get ready to head into the NFL off-season, NFL experts across the country are giving their thoughts on who the Buffalo Bills will select in the NFL draft this April.
Best Free Agents Signed By The Buffalo Bills
The Buffalo Bills are gearing up for a run at the Super Bowl next season and some big-time free agents are already reaching out to the Bills looking to join the team. Check out some of the best free agents the Bills have signed in the past.
6 Buffalo Bills Greats That Didn't Look Right In A Different Uniform
Unfortunately, sometimes your favorite player leaves your team and when you see them it just looks weird. Here are five former Buffalo Bill greats that just look weird wearing a different team's jersey.