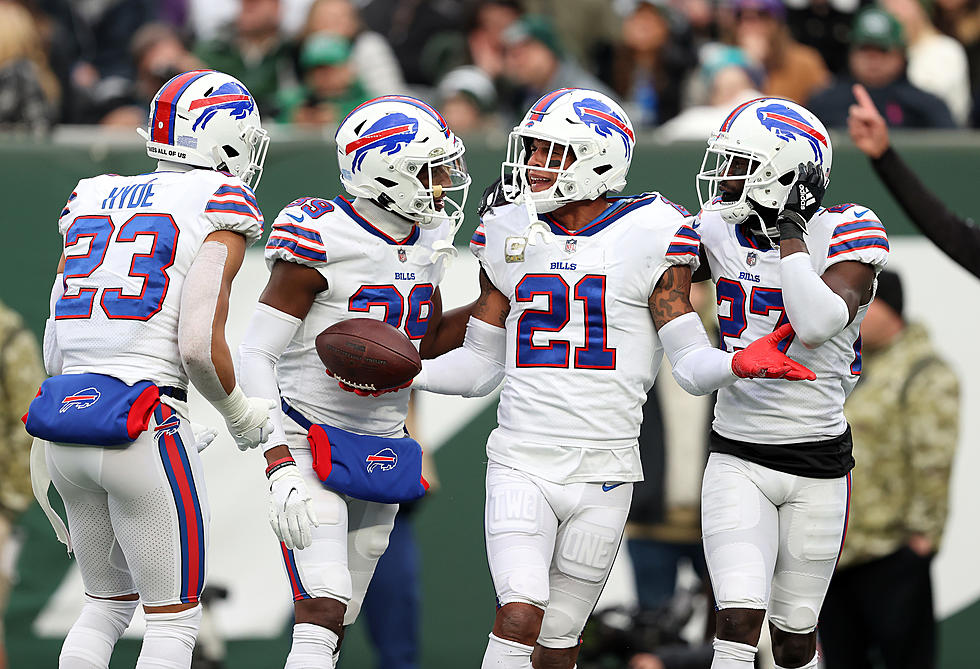 Important Buffalo Bills Starter Missing From Voluntary Workouts
Getty Images
The Buffalo Bills season officially started yesterday with voluntary workouts at the team facilities and one star player was missing.
According to a Tweet from Buffalo Bills reporter Jon Scott, All-Pro Safety Jordan Poyer was a no show for the Buffalo Bills' voluntary workouts yesterday.
Poyer is entering the final year of his contract and has already expressed a desire to resign a new deal with the Buffalo Bills.
Poyer also hired a new agent, Drew Rosenhaus, this off-season and most people think that was a sign that he is looking to get a new deal before the start of the season.
Poyer was selected in the 7th round by the Philadelphia Eagles in the 2013 NFL draft and also played for the Cleveland Browns before signing as a free agent with the Buffalo Bills in 2017.
During his tenure with the Bills, Poyer has become an All-Pro Safety and has teamed up with Micah Hyde to form the best safety duo in the NFL over the past couple of years.
Last season Poyer registered 93 total tackles, 3 sacks, and 5 interceptions.
Poyer's current cap hit is around $10.8 million dollars and if the Bills decide to extend his contract they could rework a new deal to help lower that cap hit.
While the workouts at team facilities are voluntary, missing them is not a major deal. Now if Poyer skips the OTAs in May, that could be a bigger sign of a major issue brewing between the team and their star safety.
Bills Mafia's Wishlist For The New Buffalo Stadium
The Bills are building a new stadium and here is a wishlist from Bills Mafia.
Best Free Agents Signed By The Buffalo Bills
The Buffalo Bills are gearing up for a run at the Super Bowl next season and some big-time free agents are already reaching out to the Bills looking to join the team. Check out some of the best free agents the Bills have signed in the past.
See Who Experts Think The Bills Will Draft In April
As we get ready to head into the NFL off-season, NFL experts across the country are giving their thoughts on who the Buffalo Bills will select in the NFL draft this April.