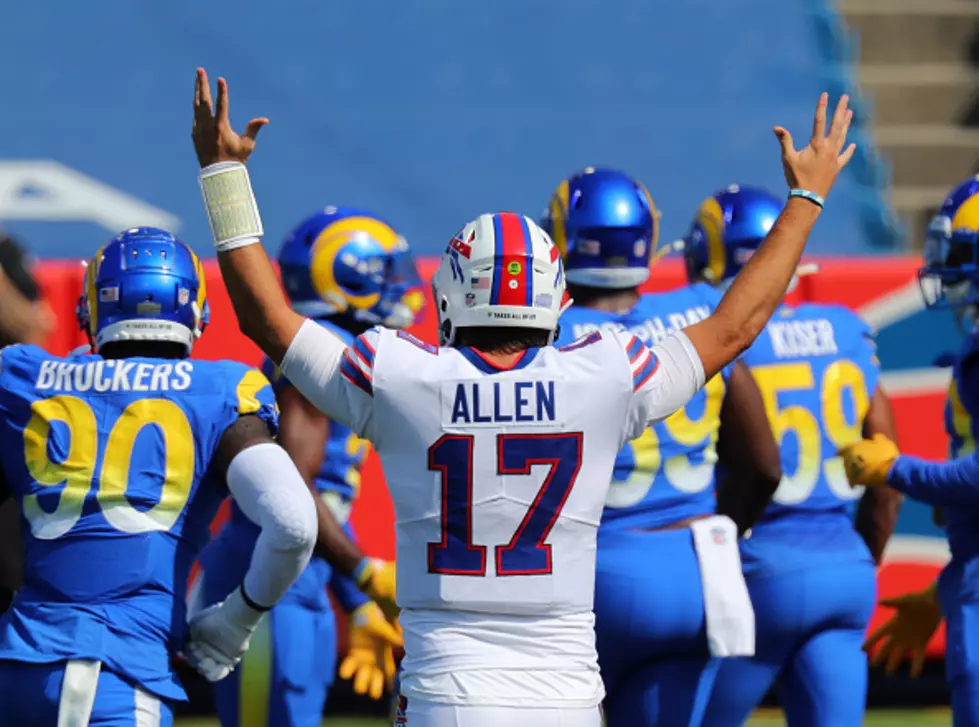 Josh Allen Baby Photo Is Breaking Internet In Buffalo
Getty Images
Apparently, there is no better medicine for a case of the "Mondays" than Buffalo Bills quarterback Josh Allen holding a baby.
Feel Good Mornings With Dave Fields. Weekday Mornings from 6-10am
Over the weekend, Allen celebrated his birthday and was surprised with a visit from his good friend and former teammate Mitch Trubisky, who recently had a baby.
Josh, being the good friend, was helping with the baby when someone snapped a photo and now that pic is breaking the internet here in Buffalo. Nothing but good vibes from this photo.
Allen might make for a good Uncle right now, but he isn't looking at starting his own family just yet. He is focused on bringing a Super Bowl to Western New York and to the city of Buffalo. He will be back in town for more OTAs with the club this week and then off to training camp later this Summer in Rochester at St. John Fisher college.
The Bills are the current favorite to win the AFC East, AFC Championship, and the Super Bowl next season. There hasn't been this much buzz for the Bills since the early 90s when Jim Kelly and company led the Bills to four straight Super Bowls.
Predicting How Many Wins For The Buffalo Bills
The Buffalo Bills schedule has been officially released and how is the perfect time to predict how well the team will do this upcoming season.
Buffalo Bills, Sabres & Bandits Visit Tops Memorial
Bills Mafia's Wishlist For The New Buffalo Stadium
The Bills are building a new stadium and here is a wishlist from Bills Mafia.