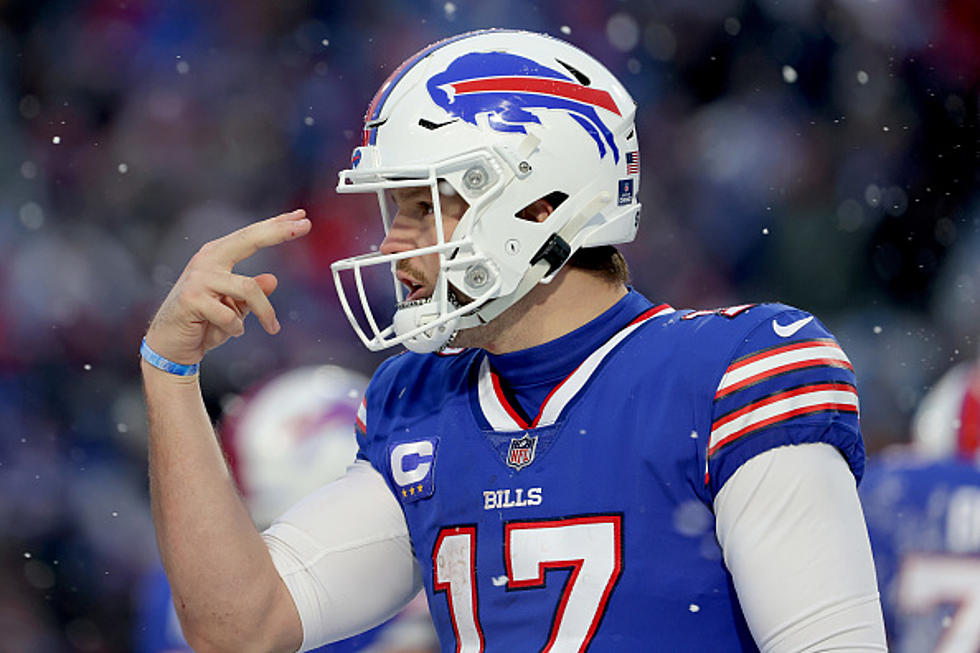 You Won't Believe How Many Wings Josh Allen Eats at Bar-Bill
Getty Images
We're in off-season mode for the Buffalo Bills, so this is the time of the year that we sift through advance stats, hot takes, and well, just fairly interesting details about teams or players.
There is no player more popular on the Bills than quarterback Josh Allen.
Allen is basically a celebrity in Western New York and really, all over the country. He's become a household name with NFL fans and it feels like the final piece to solidifying that fact was his performance in the AFC playoffs in January, against the New England Patriots and Kansas City Chiefs -- especially that AFC Divisional game in Kansas City.
Which is saying something, since Allen had what is known as the only perfect game in NFL playoff history (no punts, field goal attempts or turnovers).
Allen spends much of the year in Western New York and it's been known that his favorite place for wings is Bar-Bill in East Aurora.
Apparently, Josh can crush a ton of wings when he goes. No, not 20, think way more.
According to Kristen Kimmick of Bills Mafia Babes on Twitter, a waitress told her that Allen crushes 40 Cajun honey butter BBQ wings when he visits. Yes, 40.
I'm not going to lie, I usually just get 10 with waffle fries. Maybe, I'll order 20 if I'm really hungry, but 40 is big-game stuff.
I was asking around about this to friends and some of them say they could eat 40. Is 40 wings more possible than I imagined?
When I was a kid, I used to ask my mom to order a ton of wings at Duff's or Picasso's, but then I would bow out because my eyes were bigger than my stomach.
I still can't go past 20 wings. Need to step the game up.
5 Best 'Hidden Gem' Wings in Buffalo
The best best "hidden gem" spots for wings in Western New York.
The 45 Best Fish Fry Restaurants in Western New York
The 45 best places for a
great fish fry
in Buffalo and Western New York.
The Top 40 Pizza Places in Western New York
The best pizza spots in Buffalo!