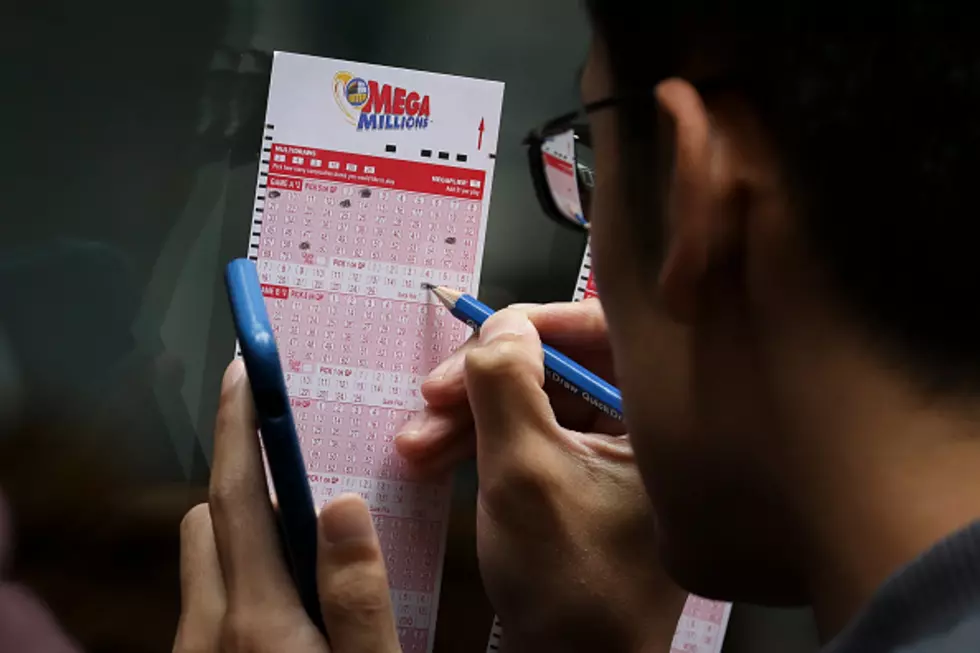 Mega Million Jackpot Soars to $510 Million Dollars
Getty Images
Western New Yorkers have until tonight to get in on the 8th largest Mega Millions Jackpot in history $510 Million Dollars.
According to the New York Lottery, their Mega Millions drawing which takes place on Tuesday and Friday nights is scheduled for Friday, January 8, 2021, at 11 pm.
WIVB-TV reports the estimated cash value of the January 8 drawing is $377.6 million.
Mega Millions tickets cost $2 per game. To play Mega Millions, players must select five numbers from 1 to 70 and one number from 1 to 25 for the Mega Ball.

For a player to win the jackpot, a player must match the six numbers on the ticket to the six-number combination drawn at random.
Tickets for the drawing can be purchased until 10:45 pm on the night of the drawing. Drawing for the Mega Millions jackpot is scheduled to be televised live at 11 pm
According to the website...
When each draw takes place, the winning numbers are randomly picked by a mechanical ball machine. Five white balls between 1 and 70 are drawn first. One gold Mega Ball between 1 and 25 is then drawn from a separate set of numbers. It is possible for the same number to appear as both a main ball and the Mega Ball. This process is watched over by independent auditors and is broadcast on television and online.
The results page is updated with the latest winning numbers is updated after each draw has taken place.
Prize money can be claimed up to one year from the date of drawing according to Lottery officials.
Enter your number to get our free mobile app
KEEP READING: See the richest person in every state