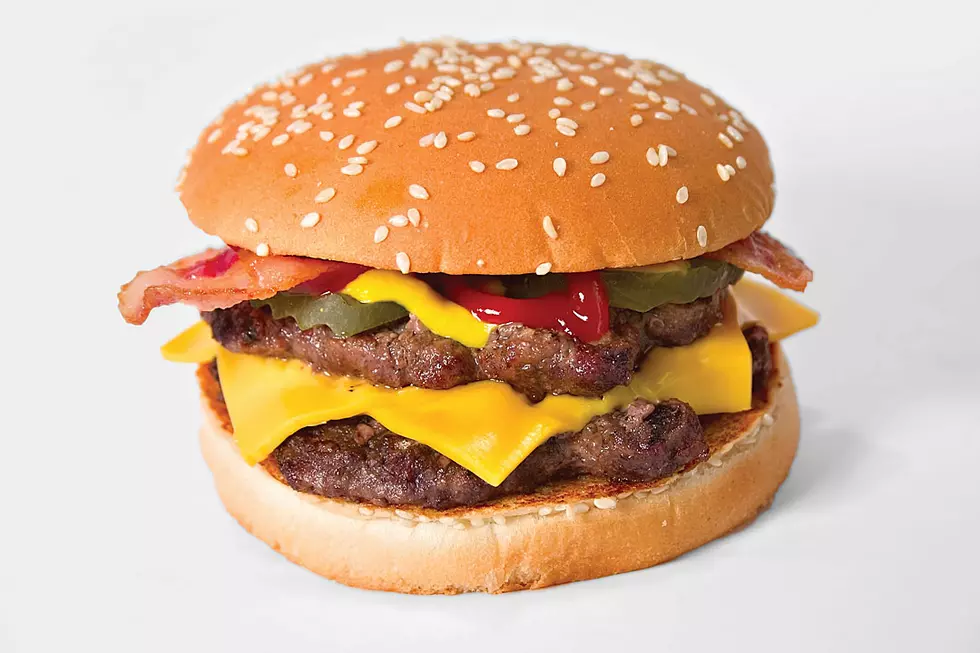 Check Out These National Cheeseburger Day Deals In New York
iStock
For someone who loves a good juicy burger, today is a perfect day to go out and enjoy a nice cheeseburger.
Today is National Cheeseburger Day and there are plenty of deals going on today all across New York.
Feel Good Mornings With Dave Fields Mon-Fri 6am-10am
WHAT IS NATIONAL CHEESEBURGER DAY?
National Cheeseburger Day was established to honor one of America's favorite foods, the cheeseburger.
WHO INVENTED THE CHEESEBURGER?
The American iconic dish was invented back in 1924 when Lionel Sternberger, put a slice of American cheese on a burger at his dad's restaurant "The Rite Spot" in Pasadena, California. The first time the term "Cheeseburger" was used on a menu was 10 years later when it appeared on the menu at Kaelin's restaurant in Louisville, Kentucky. The term "Cheeseburger" was trademarked by the owners of the Humpty Dumpty Drive-in in Denver, Colorado in 1935.
IS MCDONALD'S OFFERING 50 CENT CHEESEBURGERS TODAY?
Yes, as part of their National Cheeseburger Day promotion, McDonalds will be offering cheeseburgers. You can get the deal when you order through their app.
BURGER KING NATIONAL CHEESEBURGER DEAL
Members who have Royal Perks accounts can get a free cheeseburger if they make a purchase of $1.
WENDY'S NATIONAL CHEESEBURGER DEAL
Wendy's is offering Jr. bacon cheeseburgers for only a penny with any purchase from Sept. 18-22. You will need to order through their app.
APPLEBEE'S NATIONAL CHEESEBURGER DEAL
Applebee's will offer its Classic Cheeseburger, Classic Burger, and Classic Bacon Cheeseburger with fries for $8.99. This deal is valid for dine-in or take-out.
If you ever needed an excuse to go out and grab a cheeseburger for lunch for dinner this is it.
National Cheeseburger Day 2023
All the details for where to eat right this Monday
5 Cheeseburger Facts to Make EveryDay Cheeseburger Day
5 Criminally Underrated Burger Places in Buffalo
Five restaurants who have criminally-underrated burgers in Western New York.