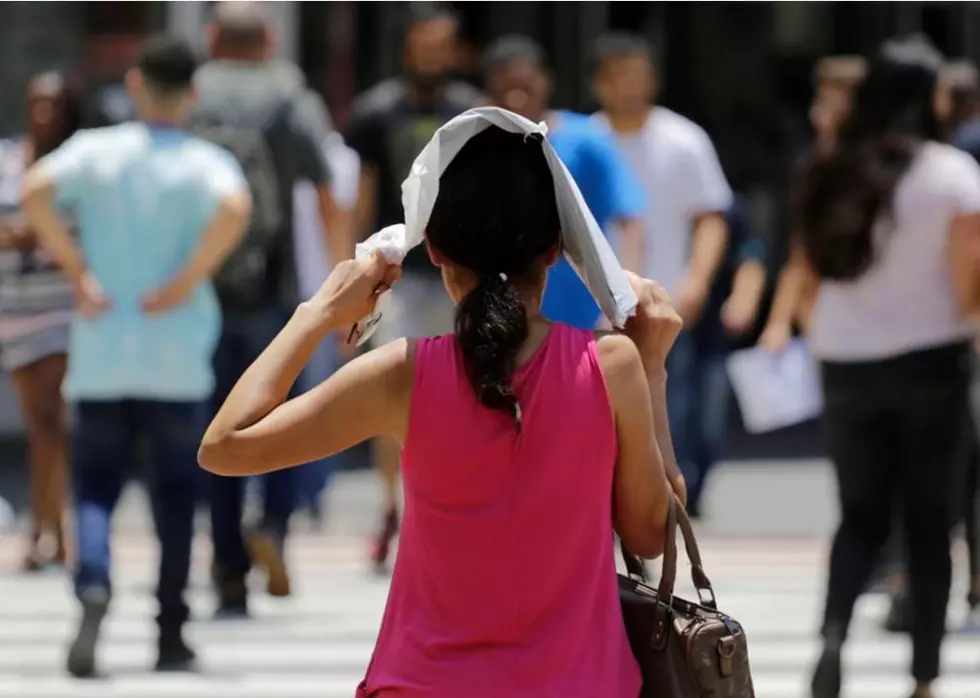 Heat Advisory Issued For Parts Of New York
Nelson Antoine // Shutterstock
**UPDATE*** The heat advisory has been updated to include all of Western New York.
Summer is officially here and so is the summer-like weather. Today we can expect another round of hot and humid weather across New York.
Feel Good Mornings With Dave Fields Mon-Fri 6am-10am
In fact, it is going to be so hot and humid that a heat advisory has been issued for parts of New York State for today.
The National Weather Service in Buffalo has issued a heat advisory for the following counties in New York.
Niagara
Orleans
Monroe
Wayne
Genesee
Livingston
Ontario
The heat advisory is in place from 11 am until 6 pm today.
With temperatures in the upper 80s and the heat index in the upper 90s to possible triple digits inland, residents are being warned about possible heat exposure danger.
Also, make sure any outdoor pets have a cool shady place to rest and plenty of water to drink.
It doesn't look like there is much relief in the forecast as well. We are going to see the temperature remain in the 80s with high humidity through the weekend. Rain and Thunderstorms are also possible through this week due to the high humidity.
It looks like we might get a small break from the heat starting next Monday. The high for Monday is only expected to be around 73.
The 5 Worst Places To Live In New York State
Every year the website
Niche.com
puts out a list o the best places to live in New York State. But what happens when you go to the very end of the list?
Where Do People Set Their Thermostat In Western New York?
With the warm weather across Western New York this past week, the great Thermostat debate kicked off at my house. Where do you set it for your AC?
Top 5 Best Cities To Live In New York State
Here are the Top 5 best cities to live in in the State of New York.