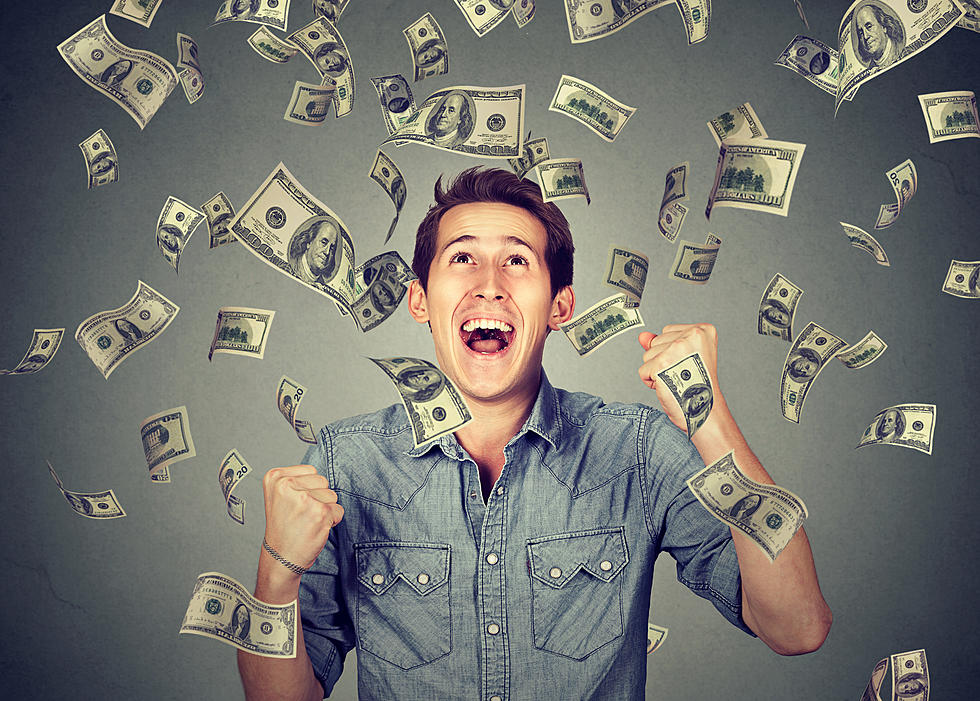 Massive Payout Waiting For New Yorkers
SIphotography
This week could be a big week for New Yorkers to put some extra cash in their pockets.
With a little bit of luck, you or someone you know could end up with some life-altering amounts of money in your bank account.
As of this writing, both the Mega Millions and Powerball jackpots are over $200 million dollars each. Currently, you have a chance to win almost half of a billion dollars combined with both lottery games.
Feel Good Mornings With Dave Fields Mon-Fri 6am-10am
Right now the current jackpot for the Mega Millions is $218 million dollars. The estimated take-home lump cash sum would be around $113.8 million dollars. That is not a bad way to start your work week. The next drawing for the Mega Millions is coming up on Tuesday, June 6th.
EXTRA: THE LARGEST LOTTERY JACKPOTS WON IN NEW YORK
The current Powerball jackpot is a bit more than the Mega Millions current jackpot. Right now the current jackpot estimate for the Powerball is $269 million dollars. The lump cash sum payout would be around $139.8 million dollars.
Of course, you have to be in it to win it and if you are looking for an extra edge when it comes to getting the winning numbers for the Mega Millions or Powerball, you might want to play these numbers.
Here are the most commonly drawn numbers for the Mega Millions lottery game according to Reader's Digest:
22
11
9
10
4
19
According to CBS 8, there are the most commonly drawn Powerball numbers:
61
32
63
21
69
36
23
39
62
59
Now will playing these numbers make you a winner? Maybe, but nothing is guaranteed.
New York Lottery Announces 7 "Big Money" Winners
According to the New York Lottery, there are seven New Yorkers who won $1 million dollars or more playing the lottery.
New York Lottery Scratch Off Tickets With The Most Number One Jackpots Remaining
Here in New York, the time is now to start searching for some amazing jackpots. There are all sorts of different kinds of Scratch-Off tickets offered by the New York Lottery.
While looking at the latest weekly roundup for grand prizes, we counted 59 different tickets that have their grand prizes still on the market. The report was last updated on May 30th 2023, as we publish this article.
How To Protect Yourself And Your Money If You Win The Lottery
Whether you've recently won the lottery (or are planning to!), there are some things you should do right away to protect not only yourself but also your money.