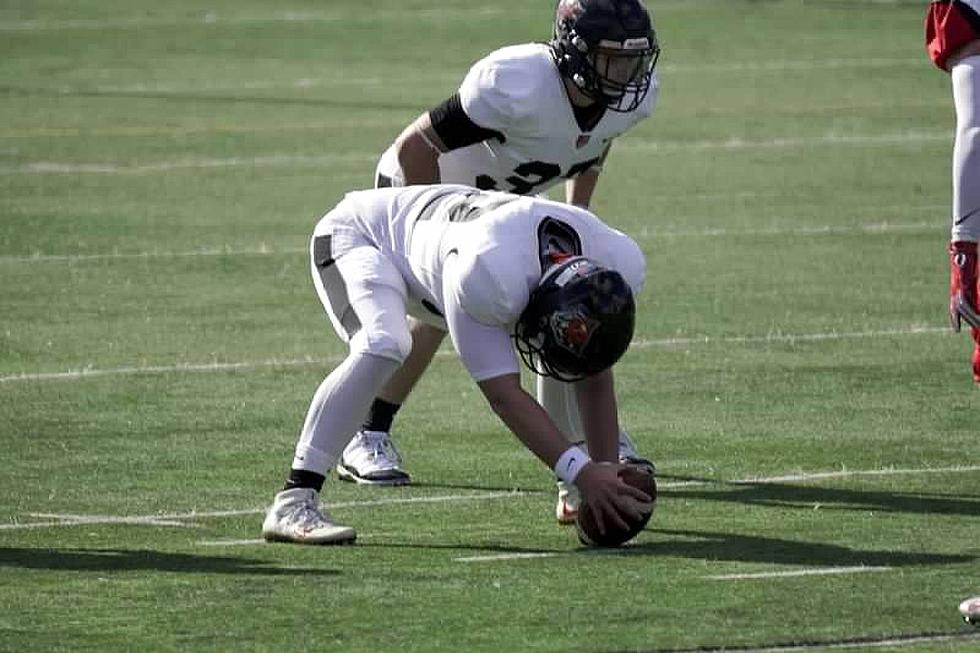 Western New York Native Invited To Buffalo Bills Rookie Camp
Photo Credit: Lori Carrow
A Western New York native will have a chance to live out his dream of playing for his hometown team.
Cole Jenkins who was a long snapper for the Buffalo State Bengals announced on his Twitter that he has been invited to the Buffalo Bills rookie camp.
It is rare and quite the honor for a Division III player to be invited to the bowl game, but over the past two seasons, Cole has caught the eye of several NFL scouts, some of who have visited the Buff State campus in-person to see Cole snap the ball.
Jenkins who is a long snapper will have some work to do to make the Bills roster. Currently, the Bills have Reid Ferguson signed through the 2024 season. Ferguson has been with the Bills since 2016 and has played in 81 career games. He was part of the practice squad in 2016 before making the active roster in 2017. He signed a 3-year deal in 2019 worth $4 million dollars with a $675,000 signing bonus.
Best Free Agents Signed By The Buffalo Bills
The Buffalo Bills are gearing up for a run at the Super Bowl next season and some big-time free agents are already reaching out to the Bills looking to join the team. Check out some of the best free agents the Bills have signed in the past.
6 Buffalo Bills Greats That Didn't Look Right In A Different Uniform
Unfortunately, sometimes your favorite player leaves your team and when you see them it just looks weird. Here are five former Buffalo Bill greats that just look weird wearing a different team's jersey.
Bills Mafia's Wishlist For The New Buffalo Stadium
The Bills are building a new stadium and here is a wishlist from Bills Mafia.