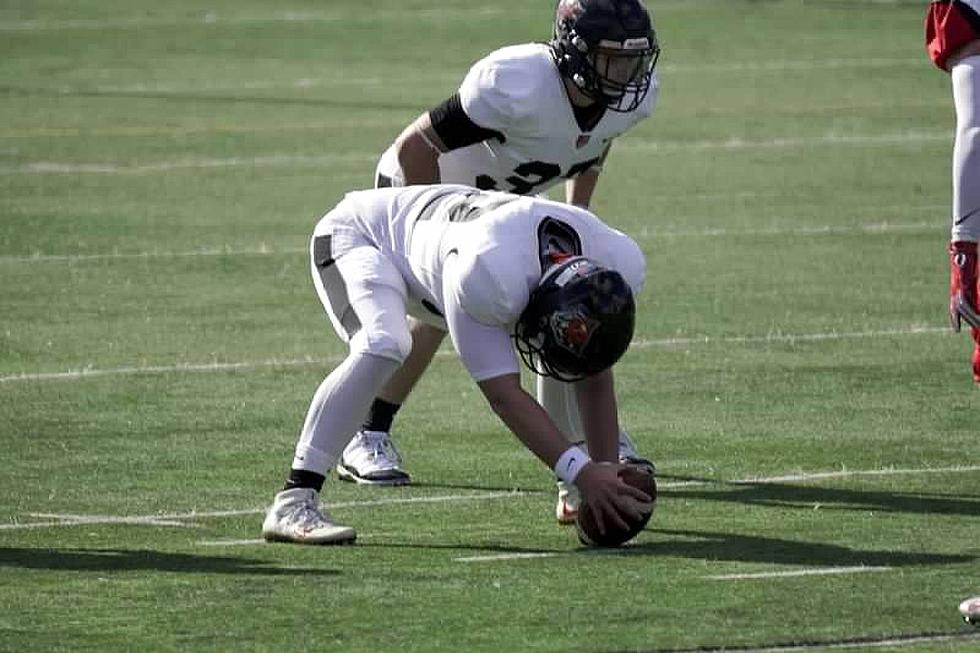 Western New York Native One Step Closer To Reaching NFL
Photo Credit: Lori Carrow
One Western New York native is moving one step closer to living out his childhood dream of playing in the NFL.
Cole Jenkins who played long snapper at Buff State for the Bengals was invited to play in the FBS All Americans Tropical Bowl in Orlando, Florida this weekend.
The FBS All Americans Tropical Bowl is a premier FBS Division I level College Football All-Star Game that showcases the top college football seniors to scouts and GM's of the National Football League.
This year's game will feature players from all over the country and from major college programs like Miami, Washington State University, Ole Miss, Michigan State University, and more.
It is rare and quite the honor for a Division III player to be invited to the bowl game, but over the past two seasons, Cole has caught the eye of several NFL scouts, some of who have visited the Buff State campus in person to see Cole snap the ball.
Cole who is listed at 6'1 and 240 pounds will be wearing #62 for the American Team as they take on the National Team in the all-star game.
There has been only one other Buffalo State Bengal football player to make it to the NFL. That was former Tightend T.J Cottrell who was signed as an undrafted free agent by the Minnesota Vikings in 2004.
If Jenkins were to be drafted this April in the NFL Draft, he would become the first Buff State Bengal in the football program's history to be drafted.
The Tropical Bowl isn't available on TV but you can watch the game per Pay Per View HERE.
7 Buffalo Natives Who Became Stars In The NFL
There some Western New York natives playing in the NFL.
The Buffalo Bills 2022 Opponents
The Buffalo Bills 2022 opponents are officially set.
Buffalo's Defense Steps Up As Bills Now Playoff Bound [PHOTOS]
The Bills' defense stepped up big time as the Bills beat Atlanta and clinched a playoff spot.