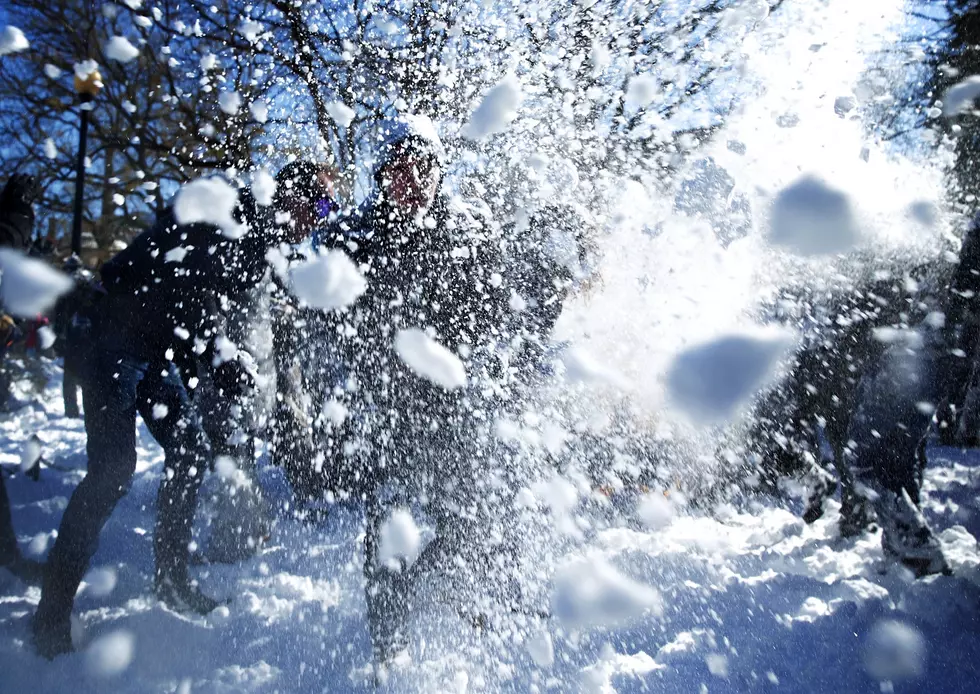 Buffalo Leads All Of New York In Snowfall
Getty Images
With some help from Mother Nature this past weekend, Buffalo has increased its lead in the race for this season's Golden Snowball which is awarded to a city in New York that gets the most snow during the Winter season.
As of Monday night (2/28/22), Buffalo has received 84.5 inches of snow which is about 7 inches more than the normal average for this time of the year.
Rochester is currently in 2ns place for the golden snowball with 73.6 inches of snow so far this Winter. Syracuse is in 3rd place with 57.3 inches followed by Binghamton with 43 inches of snow and Albany with 24.4 inches of snow.
Rochester was the golden snow ball-winner last year and it looks like they will not be repeat winners.
As of this post, Buffalo was number 1 overall for snowfall in the entire county. Buffalo is followed by Anchorage, Alaska, Rochester, Grand Rapids, Michigan, and Boulder, Colorado.
Syracuse is currently in 7th place in the country for most snowfall this Winter.
The Golden Snowball contest began in the 1970s and went into the 1990s before being shut down for a couple of years. It resurfaced in 2002 and has been a point of pride for New York towns since then.
The snow totals are based on how much snow each city's airport reports at the end of each day.
Buffalo last has won the golden snowball in 2019 when the city got around 118 inches of snow that Winter. Buffalo beat out both Syracuse and Rochester that year to win the Golden Snowball Award.
The Most Buffalo Way To Measure Snow
Buffalo is known for several things, snow, wings, Bills football, and for being a drinking town. So when we measure snow, we do it in the most Buffalo way, using beer cans.
24 Amazing Pictures Of The Snowfall In The Last 24 Hours In WNY
8 Things You Will See In A Buffalo Snow Storm
Check off how many of these things you saw during the most recent Buffalo snow storm. Did you get them all?
During a Buffalo snow storm, you will see...