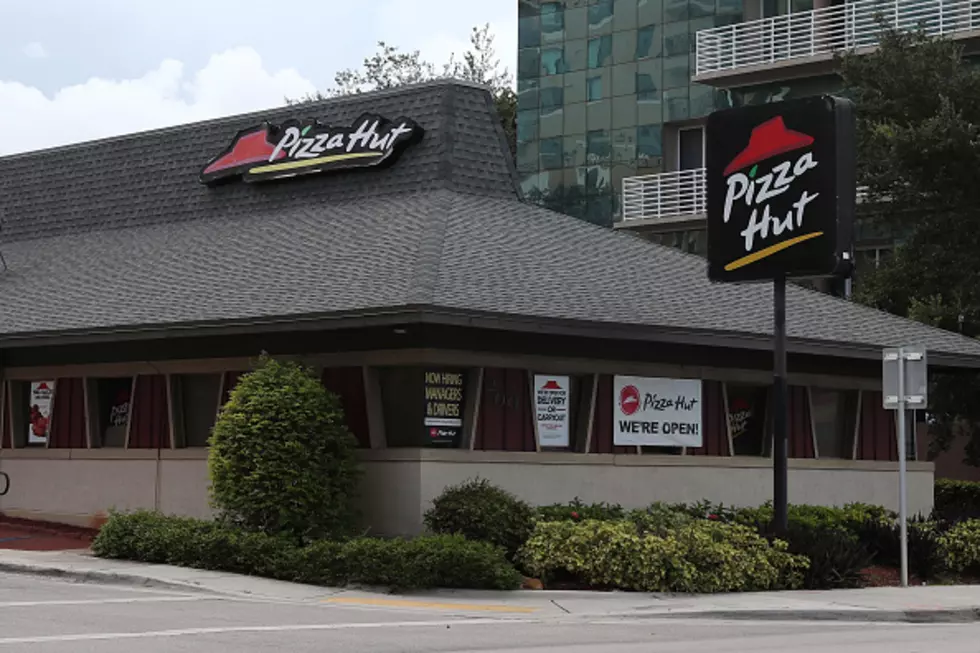 Bad News If You Wanted To Dine-In at The New WNY Pizza Huts
Getty Images
Buffalo is one of the more unique regions in the country. The people and the food make it the region that it is.
Pizza is one of the foods that Western New York is known for. New York City has its thin style. Chicago has deep dish. Detroit has its own pan-style.
Buffalo pizza is also unique. It's slightly thicker in crust, extra cheese, sweeter sauce and cup-and-char pepperoni. It's a staple here and you have to have a cup of blue cheese too.
National pizza chains generally don't do overly well here and you likely know that back in 2020, Pizza Hut locations left the area. That didn't last long, however, as Pizza Hut is about to make a big comeback.
10 new Pizza Hut locations are coming to Western New York, with four locations already confirmed: Amherst, Cheektowaga, Buffalo and Depew. The rest of the locations have not yet been disclosed, but if you were hoping for dine-in and that famous buffet, then there's some bad news.
According to Buffalo Business First, Maruti Empire who is the franchisee of the 10 new Pizza Hut locations in Western New York, says that there are no plans to bring back dine-in, full-service locations. They will all be takeout/delivery only. The new Pizza Huts will also serve a limited menu.
Pizza Hut's '80s and '90s interior is what has been made famous over the years and the nostalgic aspect of Pizza Hut is a big reason why.
While it's a bit disappointing these new locations won't be dine-in, it's cool to get the national chain back after two years.
The Top 40 Pizza Places in Western New York
The best pizza spots in Buffalo!
Top 50 Summer Restaurants in Buffalo and Western New York
Check out some of the best spots for food and drinks this spring and summer across Western New York!
The Best 50 Ice Cream Places in Western New York
The warm weather means ice cream season is just about here.