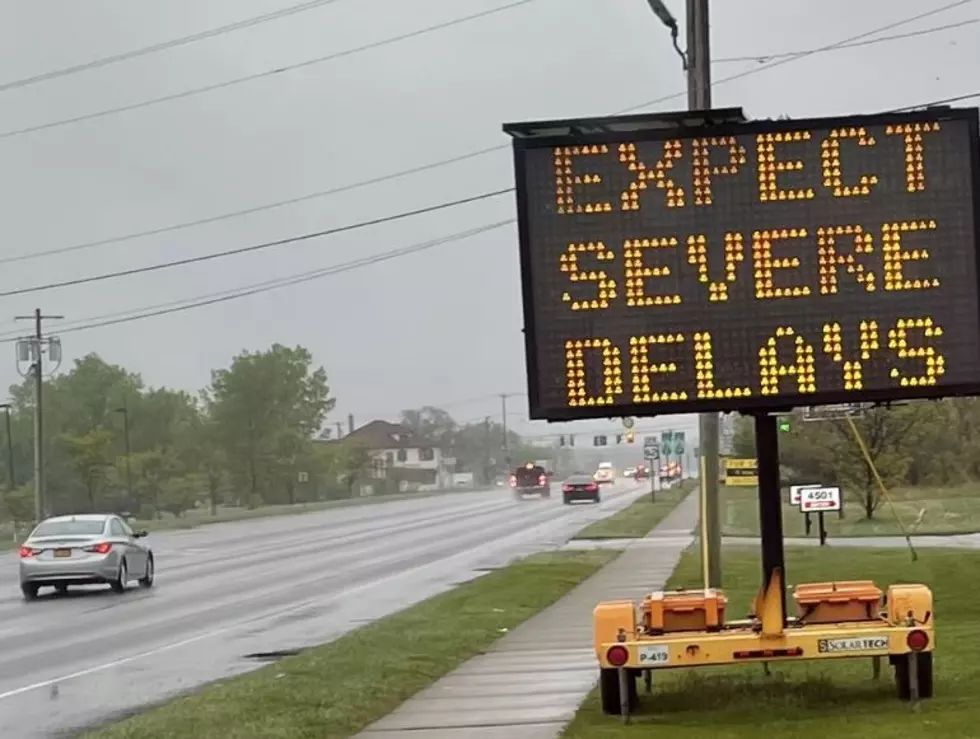 New Road Construction Will Slow You Down In Hamburg New York
Photo Credit: Dave Fields TSM/2022
One of the worst roads to drive down in Western New York will get even worse starting this Monday.
According to signs posted along Southwestern Blvd, road construction is expected to start on Monday. The road signs are currently up on Southernwestern near South Park Ave and go until Mckinley parkway.
If you have driven along that section of road you know that traffic is already a mess and this is just going to make that drive more of a hassle.
I drive that road every day as I pick up my son Avry from Frontier High School and head home where I live off Rogers road. When school lets out and during prime traffic times, Southwestern could be one of the worst places to be in a vehicle in all of Western New York.
That is not the only road work that will impact your commute next week. The State DOT is expected to be working on 190 Northbound to exit to Sheridan Drive. That ramp is expected to be closed until Wednesday, May 25th.
Also, expect to see delays on the 290 eastbound at the Niagara Falls Boulevard exit.  That ramp is expected to be closed until Thursday, May 26th.
You can see a list of upcoming road construction projects that are expected to happen this week by clicking HERE.
Of course, all these projects' timelines could be impacted by weather and these are only guestimations of when the roadwork could be completed.
Just make sure to plan for any travel through these areas for this week and beyond.
12 Roads Western New Yorkers Want Fixed RIGHT NOW!
We all know there are some pretty bad roads in Western New York. Here are 12 of them that you said should be fixed ASAP.
Do You Know Buffalo's Unwritten Rules Of The Road?
Here are some unwritten rules that every Buffalo driver should know.
The Worst Roads to Drive Down With the Craziest Drivers In Buffalo
Here are some of the absolute worst roads to drive down in Western New York.