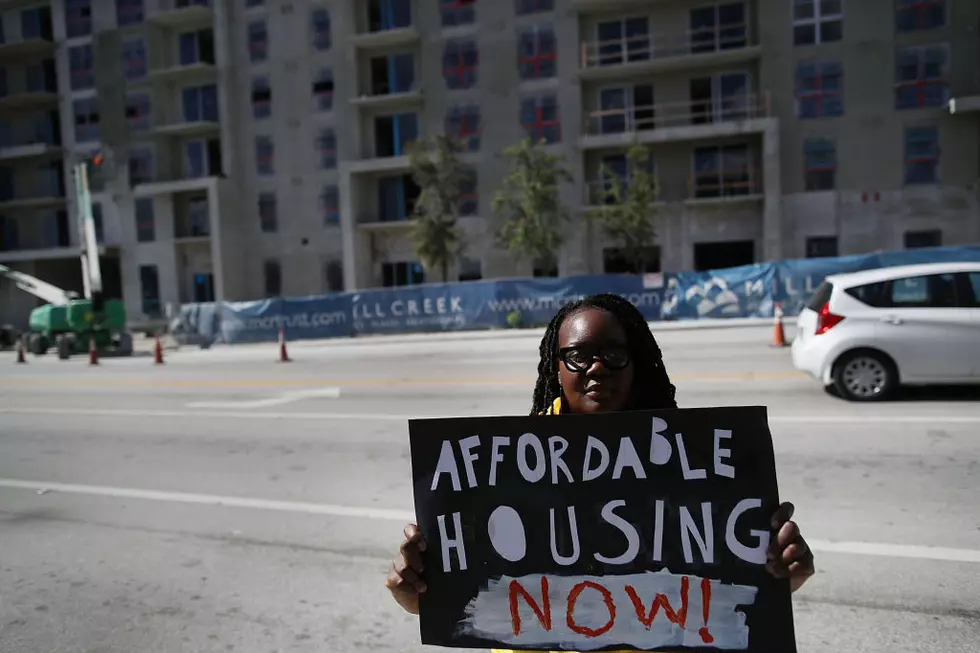 Section 8 Waiting List Is Open In Buffalo, NY
Getty Images
The low and moderate-income Federal Rental Assistance Program which was designed to help people find better quality housing in the United States has opened its application waiting list for the Buffalo Municipal Housing Authority (BMHA) for the first time in quite a few years.
The BMHA and The City of Buffalo announced the waiting list for the Housing Voucher Choice Program is now open and officials will be accepting applications for the next few weeks. With the waiting list for the Section 8 Program now open, people will be able to qualify for rental assistance to help them find safe and affordable housing.
With the BMHA now accepting applications, eligible individuals and families are now able to submit an application. Applications are being accepted until Friday, July 22, 2022, at 5 pm. Applications must be submitted online, the BMHA is not taking paper applications.
In order to apply for the program, there is a series of documents you will need to have with you or available:
The full legal name of everyone in your household,
Proof of Social Security numbers, '
The birth dates of everyone in your household, and
Proof of income for every person in your household.
In addition to this info, your household income, that is the applicant and everyone else who lives in the house must be below 50% of the Area Median Income, so for a family of 4 that equates to an annual income of $43,850 or less. 
Because applications can only be submitted online, staff from the BMHA are making themselves available from 9 am to 5 pm to help with application questions, and those who do not have internet access can stop into one of the BMHA One Stop Kiosk Workstations for help:
BMHA executive offices located at 300 Perry St.
Marina Market located at 100 Erie St.
Belle Center located at 104 Maryland St.
Stuyvesant Apartments located at 245 Elmwood Ave.
Martha Mitchell Community Center located at 175 Oakmont Ave.
Langfield Homes located at 35 Tower St.
New Hope Education Center located at 175 Jefferson Ave.
BMHA Section 8 Office located at 476 Louisiana St.
Shaffer Village located at 90 Isabelle St.
Northwest Community Center located at 155 Lawn Ave.
L.B.J. Apartments located at 167 Humboldt Parkway
Ferry Grider Apartments located at 967 E. Ferry St.
Msgr. Geary Apartments located at 1250 Bailey Ave.
Unlike the other Housing Voucher Choice Programs that are run by Belmont Housing and the Rental Assistance Corporation, this particular program only applies to for housing units managed by the BMHA. So applicants are able to apply for assistance to live in one of the many housing projects they manage. You do not have to live in the City of Buffalo to apply, but you would need to move into one of their properties if you are approved.
If you have questions, you can reach the BMHA at 716-845-5364 or you can visit their website here.
The Most Expensive Apartment For Rent in Buffalo
This apartment has some real luxury on the inside.
Photo's From Arts for Healing
More than 100 young adults gathered a few blocks from the Jefferson Avenue Tops Markets to promote healing, wellness, and coping skills through artistic expression.
These Are The 9 Richest Places To Live in New York State