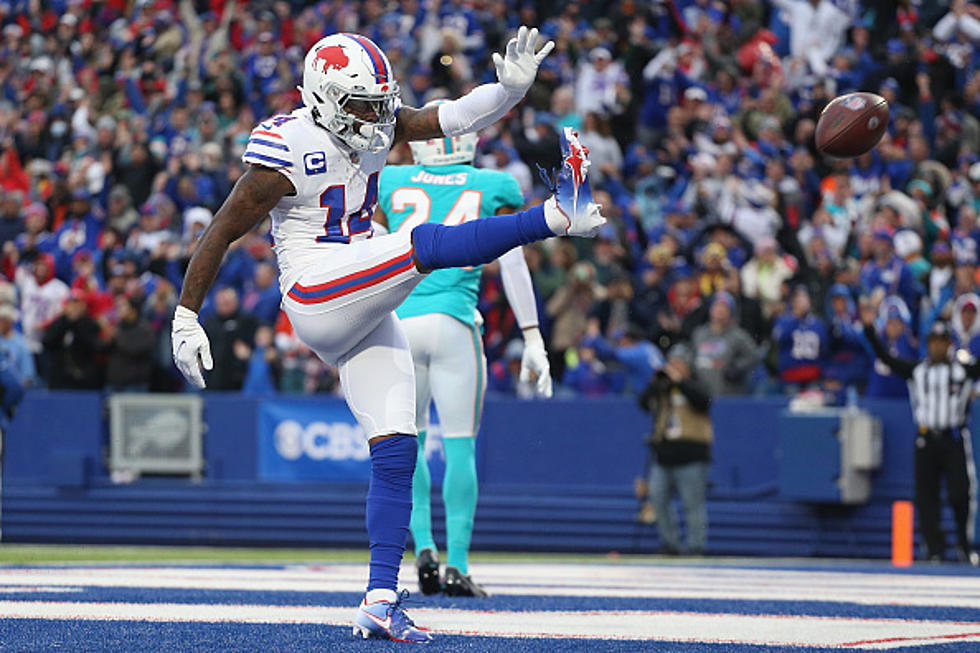 Stefon Diggs Appears In Commercial For Popular Candy Bar [VIDEO]
Getty Images
The Buffalo Bills have had a rough past two games, especially this past Sunday's game against the previously one-win Jacksonville Jaguars; losing 9-6.
The Bills will try and get their sixth win on the season at the New York Jets this week, which will be the first game the Bills will play the Jets this season.
As for what's going on off the field, players are staying busy with endorsements, commercials, charity events, and even their own food (Josh Allen Stefon Diggs).
Diggs also recently appeared in a commercial for what is possibly the most popular candy bar in the country, Snickers.
I was scrolling through Twitter last night and stumbled upon Diggs in this hilarious Snickers commercial. The ad is called "Fans Rookie Mistake Theater." Diggs reads fan mistakes like he's performing at a local theater.
My favorite part was the one about a fan missing his train, and Diggs calls the train "sneaky...very sneaky."
Diggs is really good at performing in these commercials and it wouldn't surprise me to see him in more in the future. He has a knack for it.
As for Diggs on the field, offensive coordinator Brain Daboll probably should try and get him the ball a little more often. When Diggs was involved more in the second half against the Jaguars, the offense got in its only rhythm of the game.
Diggs usually gets blanketed because he's the number one target, and caught 127 passes last season, but him becoming the main part of the offense again is a huge way to get the offense clicking again.
25 Important Things You Need To Bring To Your Tailgate
The Top 30 Beef on Weck Restaurants In WNY
The 30 best places for beef on weck in Western New York.
The Top 40 Pizza Places in Western New York
The best pizza spots in Buffalo!