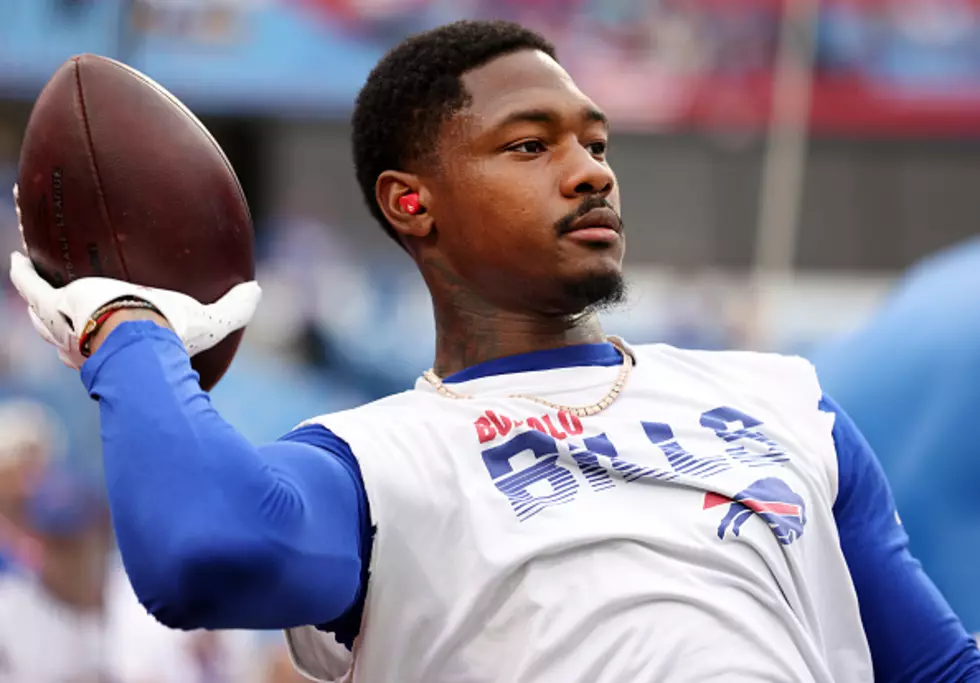 Stefon Diggs Lands On Cover Of Sports Illustrated
Getty Images
Once again the Buffalo Bills are getting some national attention ahead of the upcoming season.
Feel Good Mornings With Dave Fields Mon-Fri 6am-10am
From preseason polls having the Bills ranked #1 to oddsmakers in Las Vegas saying the Bills are the team to beat for the Super Bowl, it has been nice to see the Buffalo Bills and their players getting lots of love from the national media.
I feel like we are back in the early 90s when Jim Kelly, Thurman Thomas, Andre Reed, and Bruce Smith were all over the national media.
Most times you will see Bills QB Josh Allen highlighted but this time it is Bills' wide receiver Stefon Diggs. He is currently featured on the cover of Sports Illustrated along with his brother. Trevon Diggs plays cornerback for the Dallas Cowboys.
Check out this Tweet that Stefon Diggs posted this morning.
With all these off-season workouts and the Bills players working together, no wonder most experts think the bills are the team to beat for this year's Super Bowl.
This year will be Stefon Diggs' third year with the Buffalo Bills after being traded to Buffalo from the Minnesota Vikings. In his first two seasons with the Bills, Diggs has caught 230 balls for 2,760 yards and 18 touchdowns.
He has become a favorite target of Bills QB Josh Allen and hopefully, another record season is on tap for Diggs.
Predicting How Many Wins For The Buffalo Bills
The Buffalo Bills schedule has been officially released and how is the perfect time to predict how well the team will do this upcoming season.
Bills Players Who Could Be Surprise Training Camp Cuts
Here are five players who could be "surprise" training camp releases in 2022.
5 Buffalo Bills That Need An Epic Season This Year