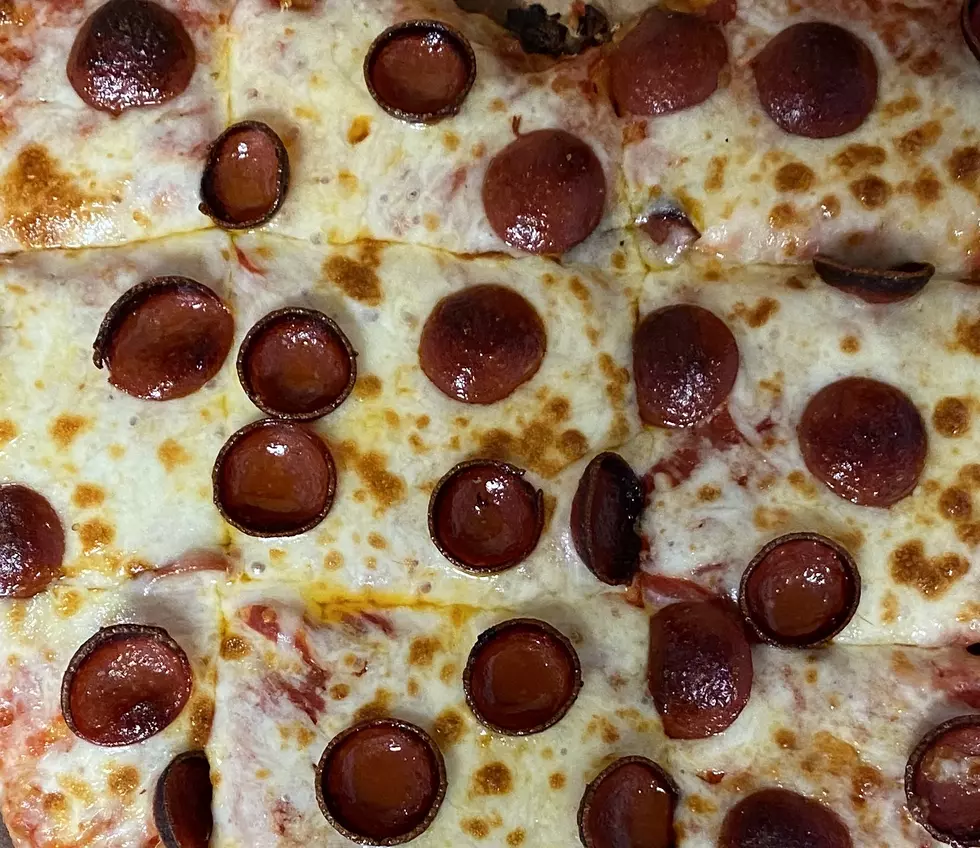 There's Now a 'Sahlen's Hot Dog Buffalo Pizza' and It Looks Incredible [PHOTO]
Credit: Val Townsend
Have you ever wondered what would happen if you combine certain Buffalo foods together? I mean, some you can't, like taking sponge candy and putting it inside a beef on weck -- obviously, that's not going to work.
But what if you could? Let's say, something as Buffalo as Buffalo-style pizza with Buffalo's favorite hot dogs? Now, that's a reality.
According to their Twitter account, Sahlen's Hot Dogs has teamed up with Macy's Place Pizzeria in Cheektowaga for a truly unique and quintessential Buffalo dish.
Introducing the Sahlen's Hot Dog pizza.
Just imagine taking a bite out of that? I love Sahlen's hot dogs, but that's definitely out there.
Macy's has such amazing pizza. If you love Buffalo-style pizza, and you have not had Macy's, definitely get around to doing that, because you will not regret it.
I wonder how the blue cheese would taste with a Sahlen's hot dog? I always dip my Buffalo-style pizza in blue cheese (you have to, right?), but this version with Sahlen's hot dogs? Not sure.
Macy's is the king of unique pizza creations, though, and this team-up makes all the sense in the world.
If you have it, let us know how it is. I mean, it won't be super for your diet, but chances are if you're indulging in a Sahlen's hot dog, you aren't overly concerned with calories, anyway.
The Top 15 Pizza Places in Buffalo
10 Best Wings in WNY
50 Most Popular Chain Restaurants in America
YouGov investigated the most popular dining brands in the country, and Stacker compiled the list to give readers context on the findings. Read on to look through America's vast and divergent variety of restaurants—maybe you'll even find a favorite or two.
CHECK IT OUT: See the 100 most popular brands in America