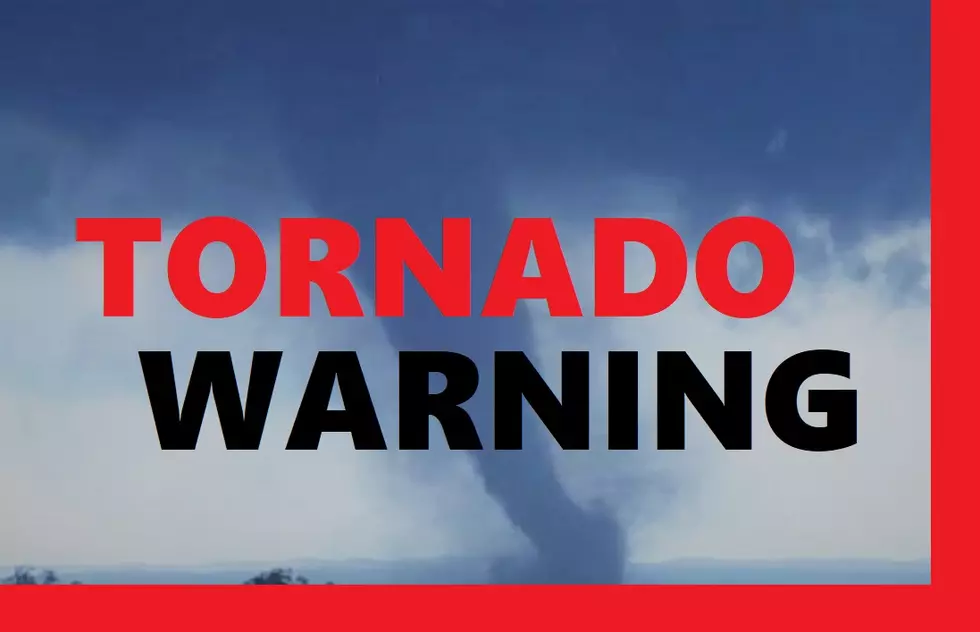 Possible Tornados In Forecast For New York
TS Media Center
A bout of nasty weather is cutting its way across New York State today and it will bring a possible chance of severe weather with it.
Besides a chance of thunderstorms across the state, some parts of the state will have a chance to see hail and possible tornado touchdowns.
The New York Metro Weather Center issued a Tweet stating that a possible tornado could touchdown this afternoon.
So what should you do if a tornado does touchdown?
The CDC has some recommendations for you.
Tip #1 - Be prepared - Have fresh batteries and a battery-operated TV, radio, or internet-enabled device to listen to the latest emergency weather information Have an emergency kit (including water, non-perishable food, and medication). Plus have a list of important information, including telephone numbers for relatives and friends.
Tip #2 - Stay aware of weather conditions - The following weather signs may mean that a tornado is approaching, A dark or green-colored sky, a large, dark, low-lying cloud, large hail, and a loud roar that sounds like a freight train.
Tip #3 - Know where to shelter - If you think a tornado is near go to the basement or an inside room without windows on the lowest floor like a bathroom, closet, or center hallway. If possible, avoid sheltering in any room with windows. For added protection get under something sturdy. Cover your body with a blanket, sleeping bag, or mattress. Protect your head with anything available. Do not stay in a mobile home.
While tornados are rare here in New York State, they still occur and you do want to make sure you are protected.
Strongest Tornados To Ever Touch Down In New York State
Generally speaking, tornadoes aren't a common occurrence in New York state. Tornados do still happen. Here's a look at some of the strongest storms:
LOOK: Exclusive Photos After EF-1 Tornado Blows Through Westernville NY
On July 8, 2021, a
tornado touched down
at Woods Valley Ski Area and then twisted its way northeast into downtown Westernville. The tornado caused considerable damage along Main Street. Roofs were blown off houses, trees were uprooted, there were downed powerlines and they were without power for days. Thankfully there were no fatalities. Here we have exclusive photos that show the scary strength of the storm.
Tornado Strikes Saratoga County in 2020