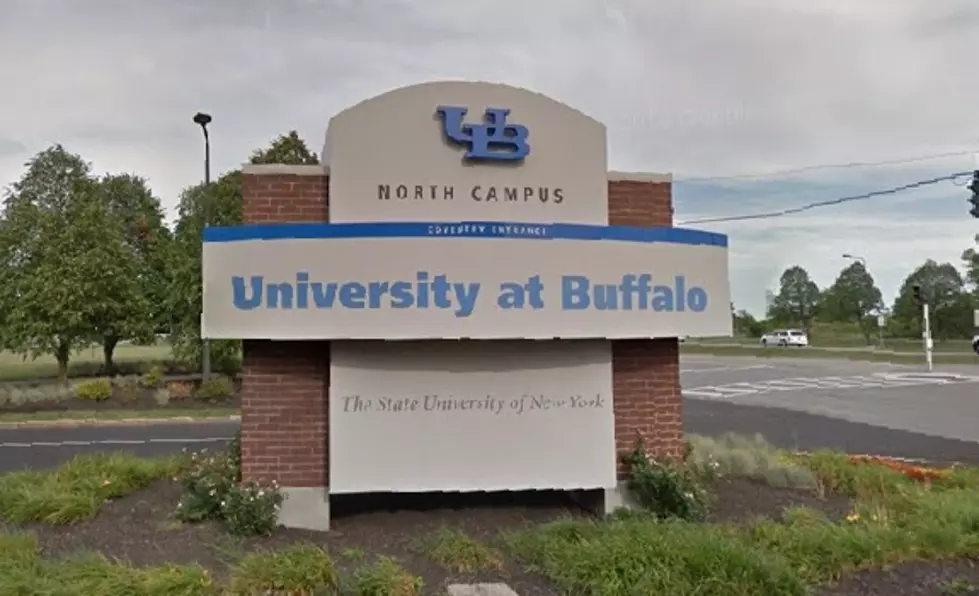 UB Confirms 78 Cases Of COVID-19 On Their Campus
Battling COVID-19 on college campuses is proving to be an uphill battle.  UB just updated their COVID-19 dashboard and confirmed 78 positive cases on their campus.
How do you corral a virus like COVID-19 on a college campus where young adults are often in close proximity of each other and there are very few that can enforce guidelines like social distancing and wearing masks.
At the same time, how do you keep them from using college resources when they're paying for them?  Can you tell someone that they can't use a college library when that's exactly what they're paying tuition to do?  Will you owe the students money back?
They're all questions that no one has answers to yet.  How do we do this?
On UB's campus, they have confirmed that there are 74 students living on campus who have tested positive for COVID-19.  Two more students who are living off campus, and two faculty/staff members who have tested positive for a total of 78.
In just a few days, at another SUNY school (Oneonta) they had a total of 100 positive tests.  SUNY Geneseo has suspended 2 fraternities and 1 sorority, plus 9 additional students for disregarding COVID-19 guidelines.  And at SUNY Fredonia, they're reporting 22 students with positive test results as of Tuesday.  That number is up to 43 as of today..
"We are monitoring this situation very closely and taking steps to mitigate the spread both on and off campus," -- A. Scott Weber, UB provost and executive vice president for academic affairs .
Its safe to say that numbers are spiking on college campuses.  But what is causing the spike?  Is it because there are simply more tests being administered?  If that's the case, then you can assume that as campuses begin randomly checking students, those numbers will continue to rise.
How to Make a No-Sew Face Mask From Leggings