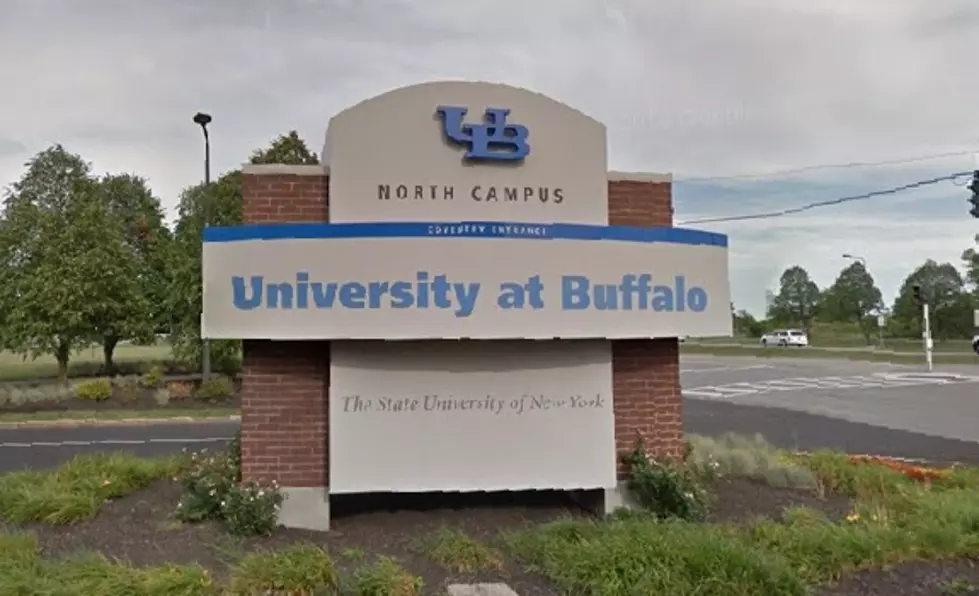 UB Transitioning to Fully Remote Learning Following Thanksgiving Break
(Google Streetview)
Many people guessed it would happen, and now as the numbers of positive COVID19 cases are going up, some schools are moving to fully remote learning.
People have been saying that there would be a second spike in the numbers of positive COVID-19 cases as fall arrived and now that it's here, it's proving to be true.
The numbers continue to rise, especially here in Western New York where our positivity rate is the highest in the entire state.  Erie County's yellow-zone seven-day rolling average sits at 7.33 % and the single-day positive number as of Monday is 8.05 %.  In the U.S.  our 7 day rolling average is around 10% as of today.
These numbers definitely have to be considered when deciding what to do with students in both high school and post-high school education.
According to WIVB, following the Thanksgiving Break, students will move to a fully remote learning model.
Officials believe that they will hit the 100-case threshold for on-campus coronavirus cases this week which means they will be required to move to remote learning.  This means that they will be suspending in-person student programs and activities. Campus dining and food services will offer takeout service only starting Thursday.
At this point, it's the safest option for the students and the school but it's tough from a student's perspective.  What if they were being completely safe?  They were wearing their masks every day and washing their hands the way they were supposed to.  Assume they went to UB because of the on-campus opportunities like libraries and facilities that they can't get anywhere else.  Aren't these the things that they are paying tuition for?  Yet they aren't going to have access to them?
For more on the plan to move to a remote learning model at UB, click here.
WNY College Rankings