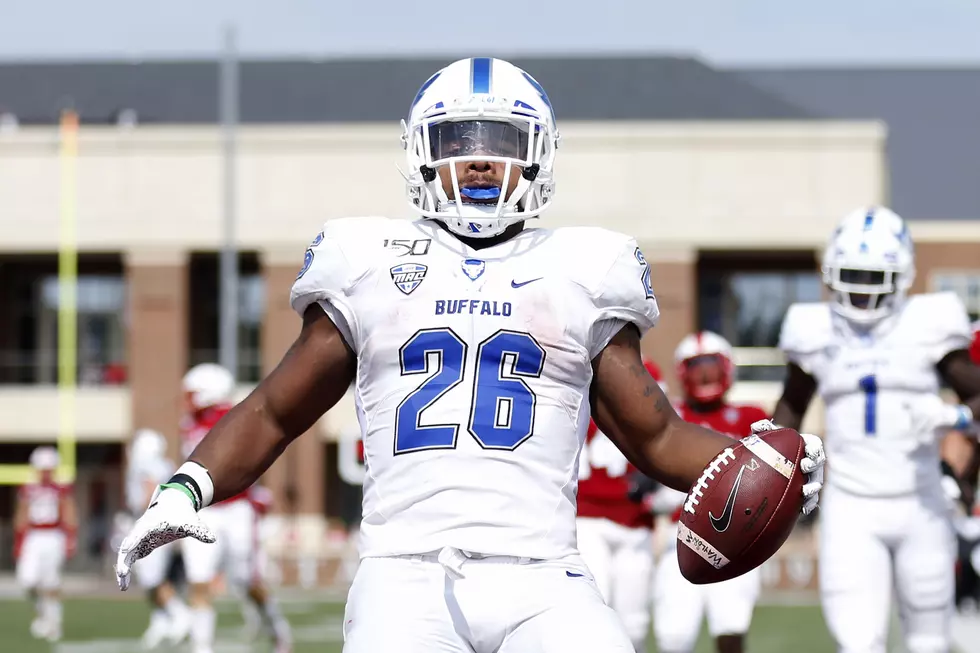 UB's Jaret Patterson Declares Eligible for the NFL Draft
Getty Images
It's been a season to remember for UB's Jaret Patterson and his life could be changed forever when April rolls around.
Patterson has been breaking records carrying the ball for the UB Bulls and he's about to test his skill with the NFL. The UB Junior has announced that he will be eligible for the NFL Draft in April.
"After much prayer, consideration, and speaking with my family, I have decided to forego my senior season and enter the 2021 NFL Draft.  I am eager and excited to pursue my dream of earning a position in the NFL.  I will be #ForeverABull." - Jaret Patterson
The Bulls will certainly miss him on the field next year. According to WIVB, he was named to the AP's annual "All American Team" and is the first UB player since O.D. Underwood in 1986 to make the AP list, and the first on-field All-American from UB since Khalil Mack in 2013.
You may remember Khalil Mack who was drafted to the Raiders and scored a huge deal with the Chicago Bears.
Patterson ran for over 1000 yards and scored 19 touchdowns in just six games this year with the Bulls. He averaged 178 yards and 3 touchdowns per game. For those of you who are unfamiliar with football, those are incredible, absolutely unheard of numbers.  His average was helped quite a bit when he rushed for 409 yards and eight touchdowns against Kent State on November 28.
We wish Patterson the best of luck in the NFL. The Draft will take place from April 29 – May 1, 2021, in Cleveland, Ohio.
Buffalo Football Players Drafted to the NFL