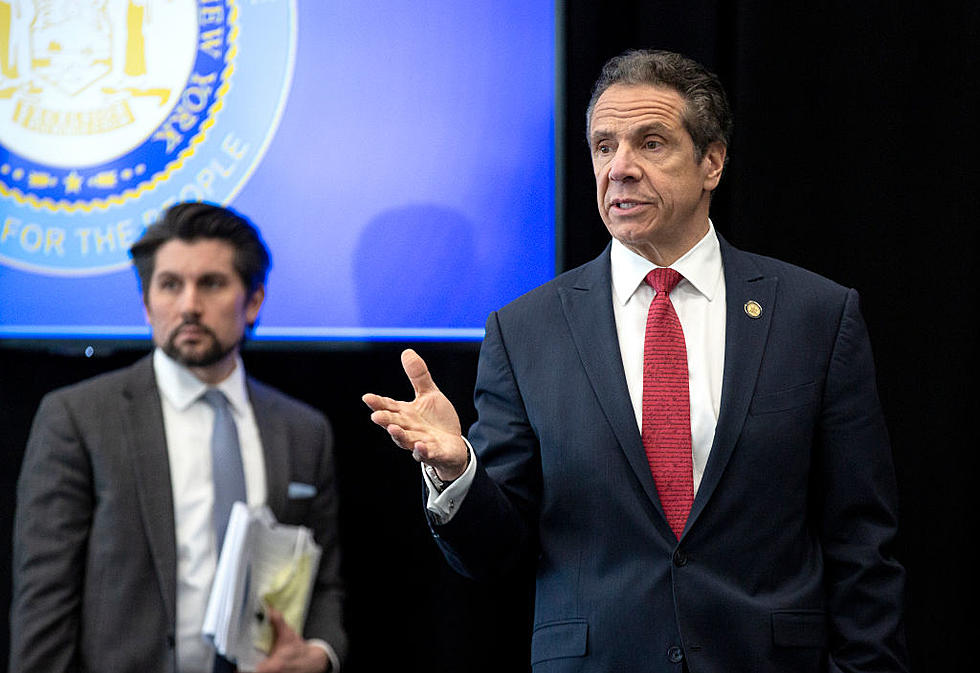 Upstate DA Declines To Pursue Case Against Andrew Cuomo
Stefani Reynolds, Getty Images
OSWEGO (AP) - An upstate New York district attorney says he will not bring criminal charges against Andrew Cuomo after a woman accused him of running his fingers across the chest of her shirt at a public event.
Oswego County District Attorney Gregory Oakes on Monday become the fourth prosecutor publicly declining to pursue a criminal case over sexual harassment allegations against the former governor.
Oakes said in a prepared statement that there was "not a sufficient legal basis" to bring charges against Cuomo based on the allegation of unwanted physical contact made by Virginia Limmiatis.
Cuomo attorney Rita Glavin says that photographs from the event show Cuomo did not act improperly.
Labatt Brew House + Tap Room
We Found 6 Places for Amazing Inexpensive Eats Around Buffalo
Famous Musicians You Didn't Know were from New York State
Massive Indoor Pool Highlights Mansion For Sale Just Outside Buffalo
This $45 million dollar home located in Mississauga comes with everything you would ever need to stay at home 24/7.
The Best Places to Get Sponge Candy in, and Around Buffalo
See Nature on Fire with Amazing Colors at Whirlpool State Park
Highmark Stadium Through the Years
Things You Cannot Return To The Store in New York State
You may not know this, but you can't return any of these to the store in New York State.
Magical Lighthouse Mansion In Western New York
Reality Check: Here Are All The Penalties For DWI In New York State
These 15 Reptiles Are Illegal To Own As Pets In New York State
10 Thrilling Sledding Hills You Need To Try In WNY
Most Commonly Broke New York State Liquor Laws
Can you have an open bar in New York State? Are jello shots illegal at the bar? Can you play cards at a bar in New York State?
Here Are 14 Fun And Unique Valentine's Day Date Ideas in Buffalo
8 Things We Really, Really Hate About Adulting
These Are The 7 Legal Grounds For Divorce In New York State
10 Famous People You Didn't Know Lived in Buffalo