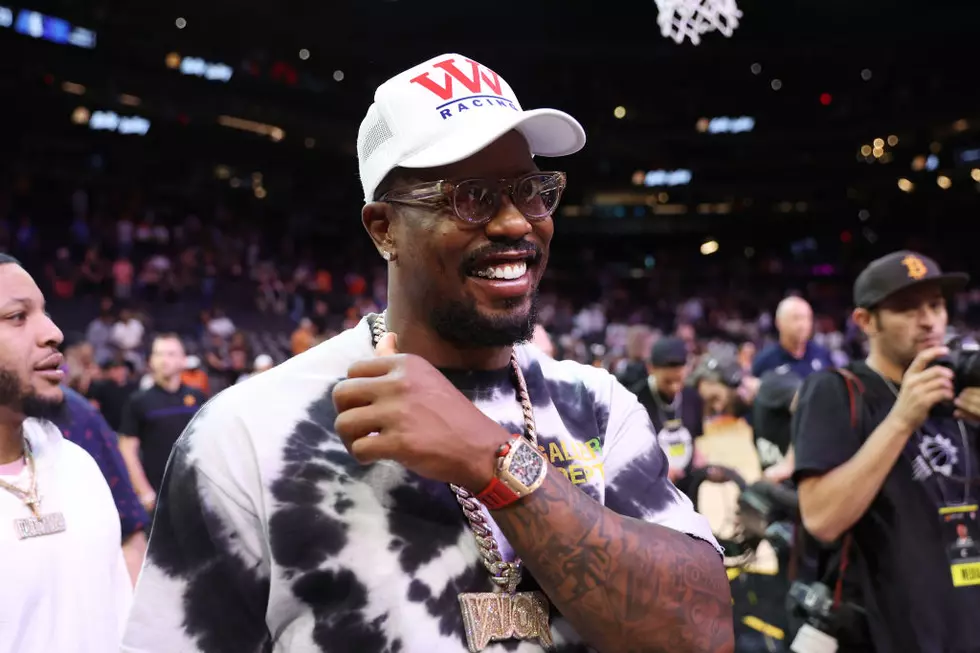 WATCH: Von Miller works on his chipping game
Getty Images
We're used to seeing the All-World Edge Rusher take down opposing QBs, but it's not every day you see him with a pitching wedge.
Great expectations have been placed on the Buffalo Bills' defense for the 2022 season.  Especially since they signed Von Miller to a six-year, $120M deal.  The All-Pro has played in 150 games, racking up 115.5 career sacks, 413 solo tackles, and forcing 26 fumbles along the way.  With the Bills inching closer and closer to that elusive first Super Bowl championship, the team is hoping that Miller will be a final piece to the defensive puzzle, for a unit that finished the 2021 season ranked #1 in the NFL.
But as the team wrapped up mandatory mini-camp, the players have some time to themselves until they have to report for the first day of training camp at St. John Fisher on Sunday, July 24th.  Camp returns to the University for the first time in two years due to the pandemic.
So what does an All-PRo edge rusher do with his downtime in the summer?  He works on his short game of course.
Miller was caught on camera getting some work in around the practice green earlier this week, as he was getting ready to play in the Senior Bowl Charity Golf Classic.  He was one of five inductees that are part of the Senior Bowl Hall of Fame's class of 2022.  Joining Miller are former New England Patriots running back Kevin Faulk, Dallas Cowboys quarterback Dak Prescott, former Los Angeles Chargers and Indianapolis Colts quarterback Philip Rivers, and former San Francisco 49ers inside linebacker Patrick Willis.
Miller had this to say about his Senior Bowl experience, and his induction into the Hall of Fame:
I remember my Senior Bowl experience like it was yesterday! First, I almost didn't go. I was projected as a likely first round pick. Then my agent asked me if I wanted to compete to prove that I should be a potential top-10 pick. I had a great week of practice, played the entire Senior Bowl game, and then everybody started talking about me going higher and higher in the Draft. I ended up #2 overall and I owe so much to the Senior Bowl for helping me get there. It's an incredible honor to come back and be inducted into the Senior Bowl Hall of Fame! Gig 'em!
Von Miller
Buffalo Bills Mandatory Mini-Camp
Buffalo Bills 2022 Week by Week Schedule