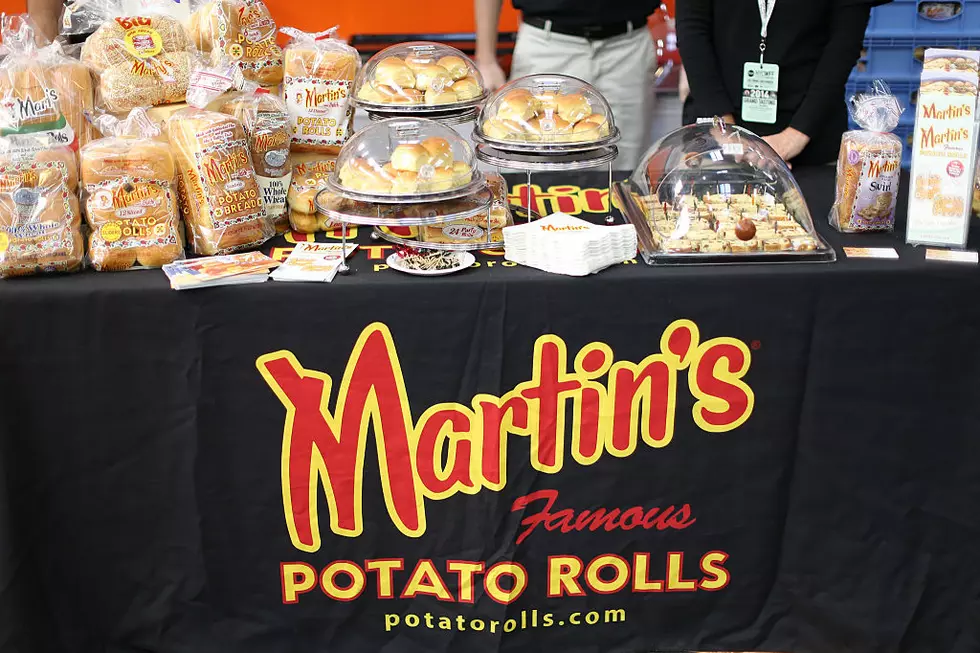 Wegmans being Boycotted over Popular Bread?
Neilson Barnard
A very popular and local grocery store has been trending on Twitter today and it looks like a popular bread brand that Wegmans carries in their stores is being boycotted.
Listen To Ed-Nice Every Monday Through Friday At 10 AM on Power 93.7 WBLK
According to a report from CBS News, Martin's Potato Rolls are being boycotted across the nation due to some right-wing political donations and support the Chairman of the company has given in 2021.
The CBS News story breaks down that Jim Martin, the current Executive Chairperson and the former president of Martin's Potato Rolls has donated more than $100,000 to Doug Mastriano. Mastriano is running for Governor of Pennsylvania as a GOP candidate.
Mastriano is on the record being a supporter of former US President Donald Trump, has expressed some far-right political views, and was photographed outside of the United States Capitol during the insurrection that occurred on January 6, 2021. Mastriano was even questioned by the FBI regarding his role in the assault on the nation's capital.
The uproar apparently started when another GOP Candidate recorded a video inside of a Pennsylvania grocery store named Redners, but he mispronounced the store as Wegners.
Many then assumed that he was talking about Wegmans, and since Wegmans carries Martin's brand, some have taken it so far as to stay begin to stay away from Wegmans.
Officials from Martin's Corporate office have said that the company itself does not follow or support any particular political point of view.
However, if and when your Executive Chairperson expresses their views, it will no doubt have an impact on the company. Especially when the company and chairperson have the same name.
While I can understand wanting to stay away from a food brand that doesn't support your political view, I for one will still proudly shop at my local Wegners... or Redners... I mean Wegmans.
8 Of The Best "Junk Foods" Made In Buffalo, NY
The Top Folding Tables For The Bills Mafia To Jump On
In order to have the best tailgates this year, you have to be ready with the highest quality equipment
Check Out The Photos From This $2.5 Million House For Sale In Buffalo
$2.5 Million is a lot of money to spend on a house, but this 5,000-square-foot place might be worth it.