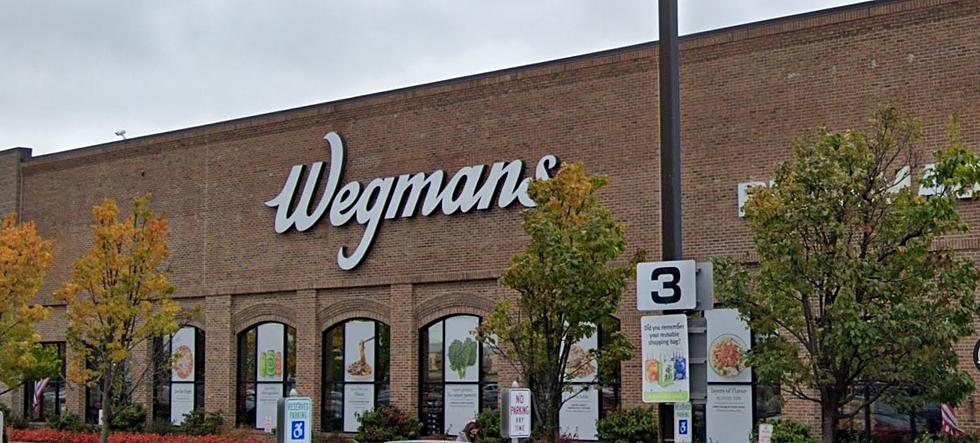 New Yorkers Hate It When You Do This At Wegmans
Credit: Google Maps
Very few times in life can you get 100% of people to agree on something, but if you would ask anyone who shops at Wegmans, I will guarantee you that they all hate it when you do this while shopping at Wegmans.
Ever since COVID-19 has impacted New York, grocery stores have come up with innovative ways to get the food, drinks, and essentials to you. One of the ways they came up with was a curbside pickup.
You could order from the Wegmans cafe and they would bring out the food to your car so that you wouldn't have to enter the store and contact was reduced to a minimum to help stop the spread of COVID-19.
When you order and select curbside pickup, you head to the store and pull into a curbside pickup spot in the parking lot and text a certain number and they bring out your food.
It is easy and simple unless of course you get a person who doesn't think about anyone but themselves and they park in the curbside pickup spot and treat it like a normal spot.
I get the appeal, most of the curbside pickup spots are located right near the doors of the Wegmans cafe but you are not supposed to use it as a regular spot. It is only for people who ordered curbside pickup.
I have seen this happen on many occasions where there is a car with no one inside of it sitting in the curbside pick-up space. It happened again last night. I pulled in to pick up our pizza and boom there is a car parked in the curbside pickup space with no one in it.
I waited about 5 minutes for my food and the person never came back to their car. just know if you do this, people don't like you. Why do you think you are more important than everyone else and get to park wherever you want? The answer is...you don't. Don't be that guy (or gal).
Sure it may take a whole extra minute to walk from a regular parking space, but at least you will be a good person!
10 Things All Buffalonians Buy at Wegmans
The things Buffalo residents get every time they shop at Wegmans.
28 Things Western New Yorkers HATE About Their Neighbors
Someone's neighbor actually vacuums the driveway? :O Take a look at all 28 of the top complaints of neighbors in Western New York.
Here are the Top 10 complaints that were filed in New York State.
New York Attorney General Letitia James released the list earlier this week and on top of the list were complaints about the internet in New York State