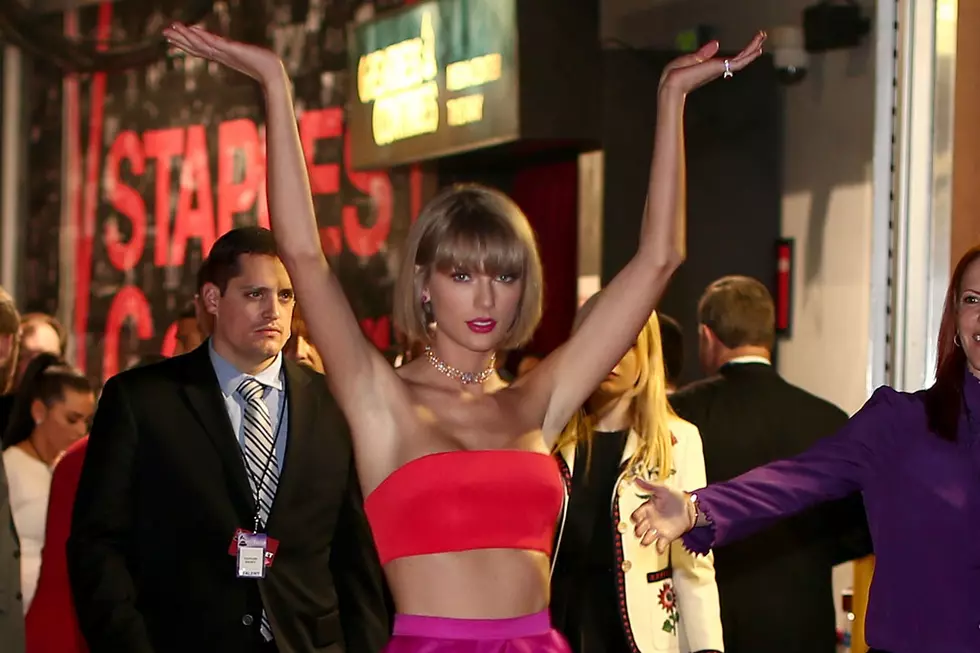 Where Was Taylor Swift Celebrating Independence?
Christopher Polk, Getty Images
According to People, Taylor Swift decided to opt out of her annual star-studded July 4 bash this year.  There were no signs of a party over the weekend at her beach compound in Rhode Island. I mean what's the point of having a beach compound if you don't have a party??
This got me thinking of where in the world could Taylor have been for such a big holiday.  I mean technically she could have just been inside her compound and no one would have known, but besides that where could she be?  Here are my guesses:
1. In New Orleans having her Katy Perry voodoo doll stuffed and cursed.  This makes a lot of sense, and really, why not.
2. Spent the day getting caught up on email, Facebook, Twitter, and sleep.  I mean one day off isn't a bad thing, we're not trying to kill her!
3. Out of the Country looking for her next boyfriend and totally forgot it was July 4th.  If you didn't know, we are the only country that celebrates this holiday (strange right?), so if you're out of the country it could be easy to lose track of time.  She is really busy so it's possible.
4. She pulled a leg muscle while trying to "Shake, Shake, Shake"...kept her on the couch all day watching the Kardashian's do dumb things.
5. Listening to replays of 'Because I Said So' with Val Townsend and Tony P.  There is actually a very high probability of this.
So what do you think?  Am I close?  We may never know, but it would be really cool if it was #5.  Maybe it is, time will tell!